Louise Redknapp says she would never rule out an Eternal reunion
6 April 2018, 10:33 | Updated: 10 October 2018, 16:28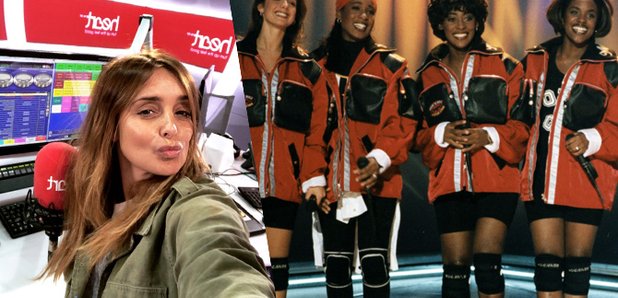 The 43-year-old singer revealed to Heart there are "no hard feelings" between the group.
Louise Redknapp has said she would never "rule out" a reunion with Eternal.
The singer famously decided to part ways with band members Easther Bennett, 45, Vernie, 46 and Kéllé Bryan, 43 back in 1995, and while Louise, 43, went onto have a very successful solo career, Eternal fans have been pining for a reunion ever since.
"I think it would be possible," Louise exclusively told Heart.co.uk when we grilled her on the possibility of a reunion.
"I think we all love music so much and I think we've all come such a long way in our personal lives that I don't think there would ever be any bad feelings remaining. I think it would just be a case of timing and the right records but I would never rule it out.
"I think time changes and you realise how lucky you were to be part of something so amazing."
Louise is set to present her own Sunday night show on Heart for the next two weeks, and says playing her favourite 90s songs is sure to get her feeling nostalgic about the good old days, including missing the camaraderie and support that comes from being in a girl group.
She reflects: "I think when you're in a band, you've got each other's backs and there's always someone there on a bad day to pick up the pieces, whereas when you're on your own it all falls on you.
"I think being part of a band you take on those pressures together and its kind of like your problems are halved.
"Obviously, when you're all in a good mood or when you get good news is it's nice to have someone to celebrate with!"
Louise Redknapp will be on Heart this Sunday from 7-10 pm.