Louise Redknapp Gives Big Hint She's Ready To Move On Following Divorce
2 January 2018, 13:24 | Updated: 10 October 2018, 16:28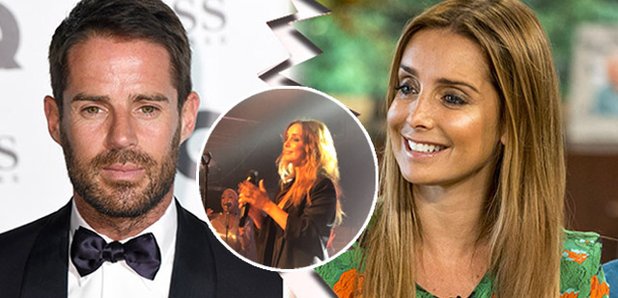 The former Eternal singer took to the stage for the first time since her divorce last Friday and left behind the last reminder of her marriage.
Louise Redknapp finally ditched the last reminder of her 19-year marriage to Jamie Redknapp, 44, when she appeared without her ring for the first time since their divorce was announced.
The former Eternal star looked sensational as she took to the stage at London's G-A-Y to perform her hits on New Year's Eve.
Dressed to kill wearing a black blazer and thigh high boots, Louise made sure to leave her wedding ring at home for the first time.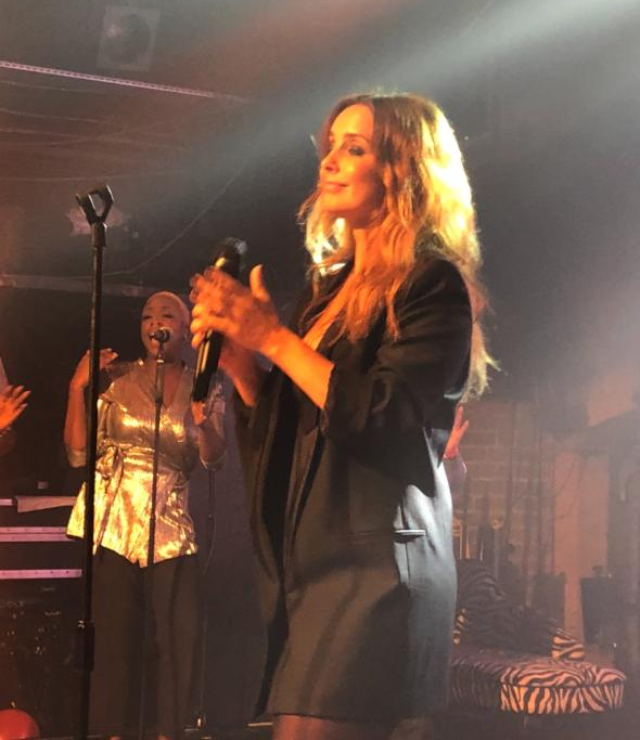 Credit: Jeremy Joeseph G-A-Y Twitter
Lousie and Jamie were granted a quickie divorce in just 20 seconds at the London's Family Court on December 29.
It's believed Louise, 43, reportedly filed for the proceedings as early as March 2017, not long after her stint on the Strictly Come Dancing tour.
The divorce documents filed by the singer noted that Jamie's "unreasonable behaviour" was the reason she wished to end their marriage.
According to reports by The Sun, the papers add that Jamie had "behaved in such a way that [Louise] cannot be expected to live with [Jamie]" and that the marriage had "broken down".
G-A-Y 25 New Years Eve Celebrating start of 2018 With @LouiseRedknapp pic.twitter.com/pByXzj6Xbp

— Jeremy Joseph G-A-Y (@JeremyJoseph) January 1, 2018
In court, the judge granted the couple a decree nisi to dissolve their union but a marriage formally ends when judges grant decree absolute, which can be applied for six weeks after a decree nisi is granted.
The heartbreaking news comes after a rocky few months for the couple after the former Eternal singer admitted back in October that she and the football pundit had been living apart.
Louise, who has two sons 12-year-old Charley and 8-year-old Beau with Jamie, admitted she began feeling like a "stepford wife" during her marriage but insisted she will always love the ex-Liverpool player.
G-A-Y 25 Celebrating 2018 With @LouiseRedknapp pic.twitter.com/4Tmjg8HEtV

— Jeremy Joseph G-A-Y (@JeremyJoseph) January 1, 2018
When she discussed her marital woes for the first time two months ago she insisted neither she or Jamie were pushing for a divorce but said she 'needed' to be apart from him while she re-evaluated her life.
Louise, who said the hardest part was moving out while still being in love, said: "He's an amazing man and we've had 20 good years together. I know he's trying to understand that I do need to do this."
Rumours about their relationship began circulating back in September after Louise had been pictured letting her hair down more frequently and enjoying herself on nights out with friends, whilst Jamie appeared to have cropped Louise out of a family photo on his Instagram page.
Louise Redknapp originally posted this image, which was then cropped by Jamie on his profile to contain only himself and his children.
Louise first broke her silence on This Morning when Eamonn Holmes questioned her about all the speculation. Louise was diplomatic in her response, acknowledging that things had been "well documented in the media".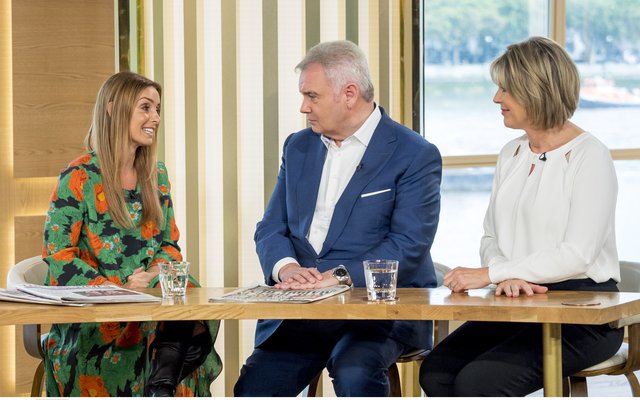 At the time of the interview, she was still wearing her wedding ring and referred to her marriage woes as a "hard time",
She explained: "My priority and his priority are our children, and protecting them and keeping as much private as possible."
Rather than giving an indication of her marriage status, she commented "that's [the children] what we are focusing on."
Even though Louise's marriage may be going through a rough patch, her career is thriving as she has recently announced new music and a tour.
WATCH MORE: This Might Be The Most Emotional This Morning Moment Ever