Love Advice From Emma Watson For Just £1.60? That's A Bargain!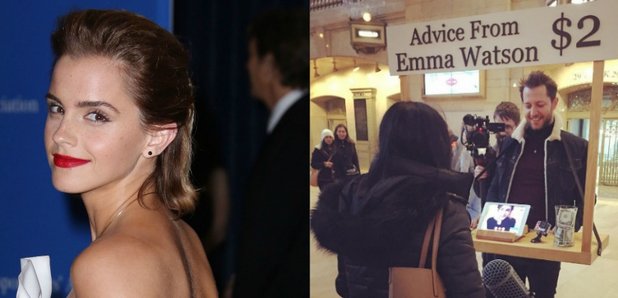 From the magic of Harry Potter to the hearts of New York's commuters, Emma Watson's new role as agony aunt is almost priceless (We said almost).
As the release of Disney's new Beauty and The Beast movie looms ever closer, it seems that Emma Watson isn't shy of the small screen roles as she offered advice to passers-by in New York via an Apple iPad.
In a kissing-booth style stand, the star who plays Belle in the Walt Disney flick dialled into Grand Central Station to answer New Yorker's queries at just $2 (£1.60) a pop (why didn't we think of that).
$2 advice from Emma Watson via iPad in Grand Central pic.twitter.com/ISQH2yn5UW

— John Maloney (@JohnMaloney) February 14, 2017
Set with a simplistic money jar and sign that read ''Advice from Emma Watson $2', commuters couldn't resist getting their questions in as a camera crew captured the moment.
Although it's still unclear as to exactly WHERE the proceeds are going, the idea which was set up by journalist Derek Blasberg, is rumoured to be linked to Emma Watson's new film - The Circle; a look into the darker side of the digital age.

But it seems that the Harry Potter star is a pop-up pro when it comes to social experiments.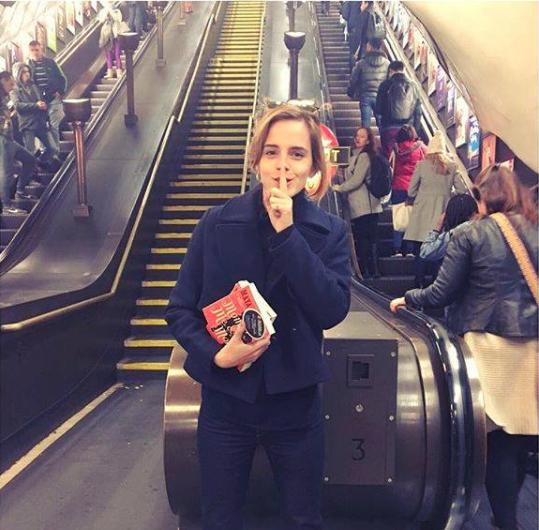 Just last November, Watson played an alternative hide-and-seek with London Underground passengers, hiding copies of her favourite book for unsuspecting commuters to find.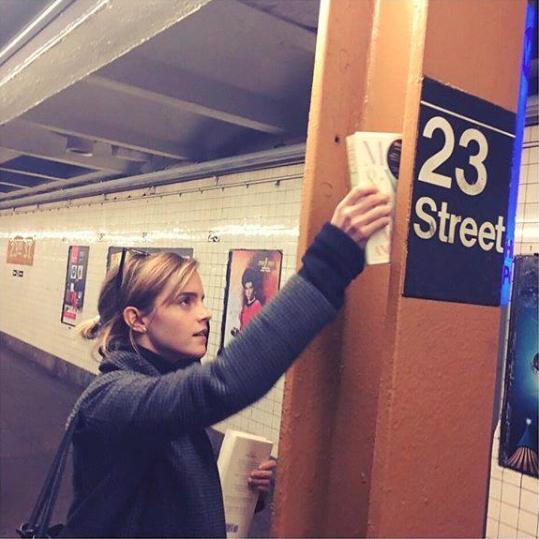 Earlier this month the 26-year-old bagged the award for Woman Of the Year at the Elle Style Awards in London where she imparted some inspiring words in her acceptance speech.
'This is not a year we will allow yourself to be silent. This is the year that women's voices are heard.'
She added: 'I'm not sure I deserve it really, but I'll take it. It's such an honour.'
At £1.60, we hope she brings that booth to the UK.