Love Island 2018: Hayley and Charlie predict who will romp first in the Villa
18 June 2018, 09:30 | Updated: 18 June 2018, 09:33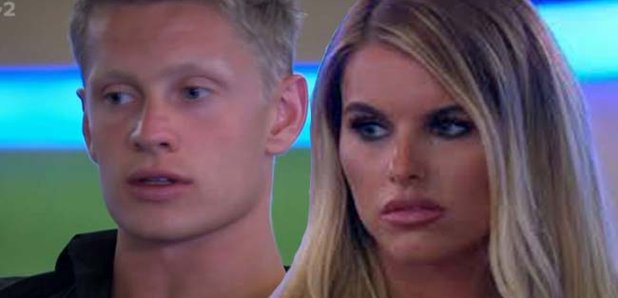 The booted pair told Heart that they think it's a matter of time before there's some action in the Hideaway.
Love Island fans saw things get rather frosty between Hayley Hughes and Charlie Fredericks - and things definitely haven't thawed since they left the Villa.
The couple, along with Dr. Alex and Samira Mighty, were nominated as having the "least compatibility" in the Villa by their fellow Islanders... and the public voted for them to be sent home.
Speaking to Heart hours after being given their marching orders on Friday, Charlie said that there was no chance of them finding romance away from the cameras, adding that "maybe" they could be friends.
Hayley added: "They were right to nominate us. I agree. We are the least compatible."
When quizzed about the lack of under the covers action this series compared to previous years', Hayley said that if it wasn't for the girls' determination to take things slowly, viewers would have been treated to a daily romp... at least.
She said: "The lads would be having sex every day."
However, Charlie thinks it is only a matter of time before sexual frustrations boil over for one lusty pair - Adam and Rosie.
He said: "There's a lot of lust there. They're cracking on more than anyone else."
Last night his prediction was proved to be correct when Caroline Flack revealed that the pair had had a fumble under the sheets.
The booted couple also think that Wes and Laura, and Dani and Jack have developed genuine feelings for one another.
However, Hayley isn't leaving the villa after a fortnight totally empty handed.
She proudly explained she now has a "better understanding" of Brexit, after admitting she thought it was something to do with trees being cut down.