Coronation Street star Malcom Hebden 'may never return to the show' after heart attack
6 July 2018, 12:14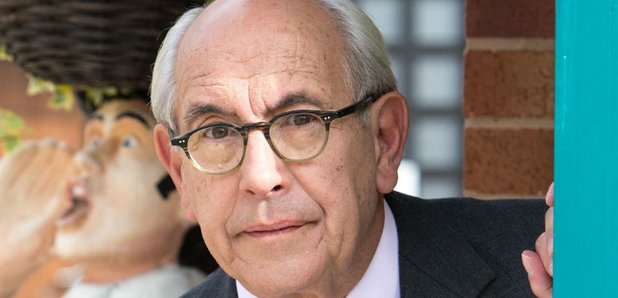 The Weatherfield sticky beak might never be seen on screen again after actor Malcom Hebden was put in an induced coma after a heart attack.
Corrie star Malcolm Hebden might never return to Coronation Street after suffering a heart attack that was so severe it tore a hole in his heart.
The Norris Cole actor, 78, spoke out about how he almost died when he had a 'silent heart attack' late last year.
He said: "Most of December I was in an induced coma.
"Fortunately I didn't realise how bad it was; I was dying."
Speaking to the Blackpool Gazette, he explained how he went to see his GP with a chest infection, but later that day was rushed to Blackburn hospital by ambulance where he collapsed.
From there he went to Blackpool Victoria hospital where he underwent 'ground breaking' surgery that saw a hole in his heart patched up with tissue taken from a cow.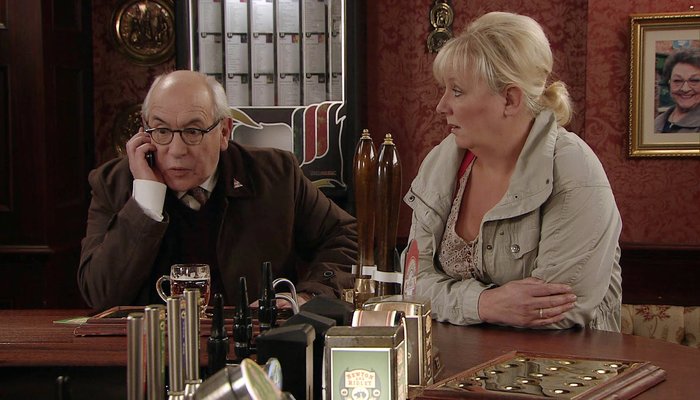 Malcom plays busy body Norris in the soap (Image: ITV)
He said: "I was informed by my doctor I had had at least one heart attack.
"I was sent to hospital, by emergency ambulance to Blackburn hospital and was there one night.
"While there I collapsed and was brought here to Blackpool Victoria - where I was operated on, in a procedure which was described by my surgeon Mr Zacharias as 'ground-breaking'.
"The heart attack tore a hole in my heart, they operated and took a chance.
"The cardiac team, headed by Mr Zacharias, simply saved my life."
Malcom was roused from his induced coma in mid-January, three weeks after his operation.
He was discharged at the end of February after spending a total of three months in hospital.
Malcom first joined Coronation Street in 1994, and after leaving in 1997, has been a regular on the show since he returned in 1999.
But seven months after being hospitalised, he is still recovering, and doesn't know when - or if - he will return to work.
"People are asking if I'm returning to the Street, but that's just not known yet," he said.
"I may do, I may not, it depends on my recovery."