Marc Jacobs Names Lipstick After Princess Charlotte!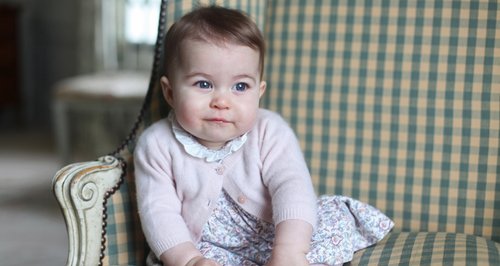 The latest addition to the royal family may only be nine-months-old but she is already leaving her mark in the fashion world.
Her mother Duchess of Cambridge has become a fashion icon among women, so it's no surprise that Princess Charlotte will be following in the footsteps of her fashionable parent.
The nine-month-old tot has become the latest muse for Marc Jacobs and the American fashion designer has announced that it's latest line of lipsticks will see a shade of bright pink named after the royal.
For fans wanting to get their hands on the exclusive new range, you'll have to be willing to fork out £24! The pricey beauty product has been introduced as part of the Le Marc lip crème collection and is available exclusively in Harrods.
Global vice president and general manager of Marc Jacobs beauty claims the nod to Princess Charlotte was the perfect way to launch the cosmetics line.
She told WWD: "We wanted to commemorate this major brand milestone by creating a custom shade of Le Marc lip crème.' She added that the shade was 'inspired by the deepest saturated pink tones of an English rose".
This is just the latest in the what appears to be the Princess Charlotte effect, as numerous brands have seen their clothing sell out after being worn by the toddler.