WATCH! James Corden, Mariah and Adele Bring The Festive Cheer With Star-Studded Carpool Karaoke
'All I Want for Christmas' Carpool Karaoke
03:31
The diva teamed up with the 'Late Late Show' again for a Christmas special edition of the comedy sketch.
If there's one diva who truly is the QUEEN of Christmas, it's Mariah Carey.
So it's no wonder the KING of karaoke called on the 'All I Want For Christmas' star to help ring in the holidays with a festive edition of his much-loved Carpool Karaoke.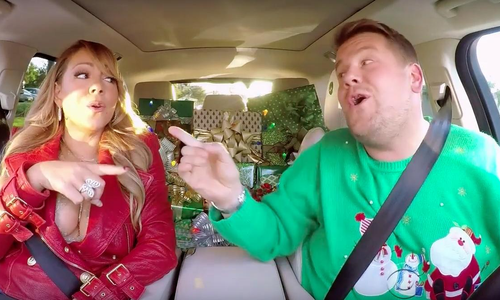 Of course, not one diva would do though.
The all-star festive edition featured a string of big names from the former 'Gavin and Stacey' star's phonebook, with the likes of Adele, Lady Gaga and more all making an appearance in the three minute video.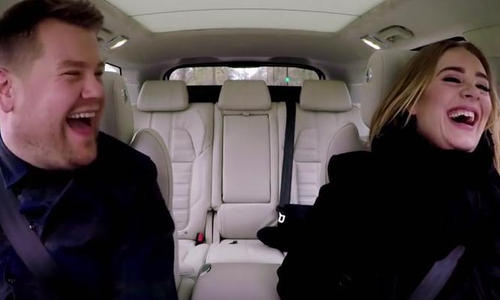 Clips from his road trips around Los Angeles over the past year have been edited together for an epic cover of Mariah Carey's hit 'All I Want For Christmas' .
Star-studded cameos include Elton John, Bruno Mars and Selena Gomez, who all hopped into the car as passengers this year.
Now that's what we call a Christmas treat!