WATCH: Mariah Carey Releases Some Festive Videos For You! And You! And You!
Mariah Carey - Here Comes Santa Claus
01:36
If you already have Mariah's 'All I Want For Christmas' on loop, then you might just enjoy her latest Christmas Carols. But wait...There's videos too!
Forget Santa Claus, Mariah Carey is officially the gift that just keeps on giving!
As Queen of the Christmas Songs the singing extraordinaire has decided to treat us all to not one but TWO new videos filled with festive fun (AND Santa Claus).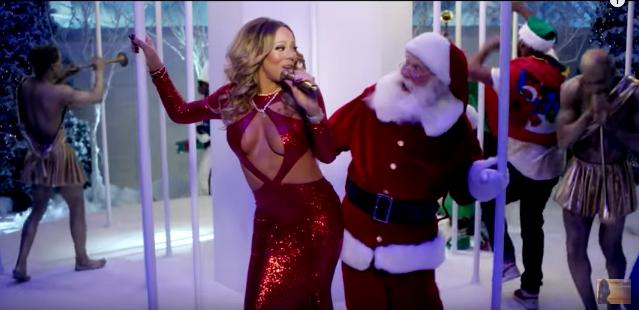 The 46-year-old singer has recorded her own versions of the carol classics 'Here Comes Santa Claus' and 'Silent Night' adding her signature diva glamour to both the vocal arrangements and the visuals.
In the first video, which debuted on her website, Mariah bats her eyelashes and enlists the help of Santa's Little Helpers - aka her adorable twins Morocco and Monroe - who are dressed as the two elves. And it wouldn't be Christmas with a dancing Santa now would it?! Even if Mariah doesn't move much from the pole throughout the video.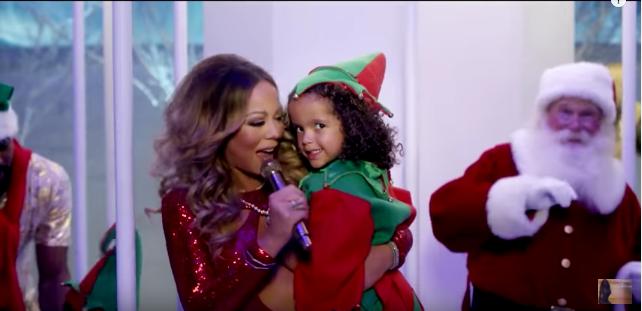 Despite probably feeling a little chilly in that dress, Mariah definitely owns our Christmas playlist - and we all secretly love it (go on, admit it).
So as promised on her website, the star still had at least one more gift to give, and this holy present would surely make the wise men proud. Soothing us all with a piano-and-choir rendition of 'Silent Night' - dressed all in white this time for the more angelic video.
Despite bringing us all to church with this one, critics might notice Mariah's party trick - the switching mic arm! It's a miracle!
Notice below. In the close-ups Mariah is belting out her signature vocals into the mic in her left hand...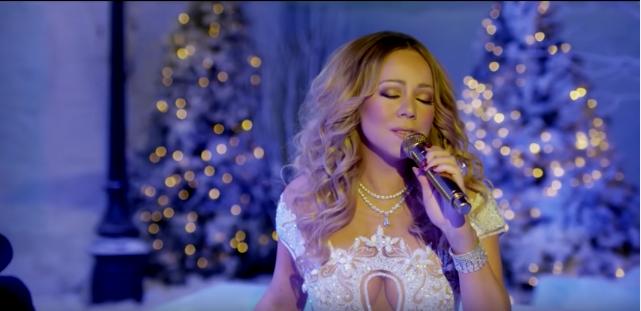 ...But when we pan out, TADAH! the mic is in her right hand!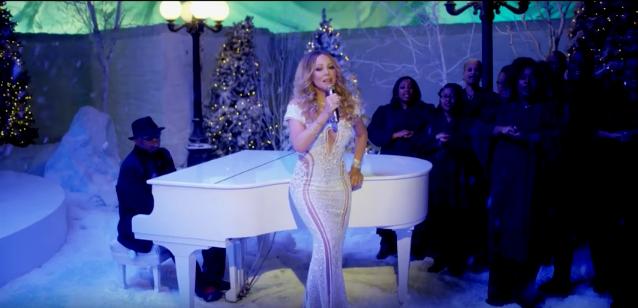 But hey, we all like to switch it up sometimes for Christmas so we don't blame you Mariah. Just as long as you keep the Christmas anthems coming.