New Dad Mark Zuckerberg Pens A Love Letter To His Daughter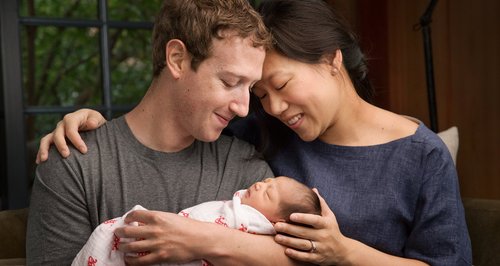 Mark Zuckerberg and Priscilla Chan become new parents and pledge to give away the majority of their fortune all in a day! What a hero.
Mark Zuckerberg might just be one of the most humble men we have ever heard of.
Yesterday, the 31-year-old Facebook founder became a father as he and his wife, Priscilla Chan, 30, welcomed a daughter, Max.
To celebrate her birth, the multibillionaire couple wrote an open letter to Max about "the world we hope she grows up in".
He has also pledged to give away 99% of his Facebook shares - that's currently $45 billion - during their lives to work towards "improving this world for the next generation".
"We believe all lives have equal value," the letter reads.
It goes on to say: "Health starts early -- with loving family, good nutrition and a safe, stable environment... If you have to wonder whether you'll have food or rent, or worry about abuse or crime, then it's difficult to reach your full potential.... We need institutions that understand these issues are all connected. That's the philosophy of the new type of school your mother is building."
The new parents finish the letter with an emotional, yet beautiful message to their daughter:
Max, we love you and feel a great responsibility to leave the world a better place for you and all children. We wish you a life filled with the same love, hope and joy you give us. We can't wait to see what you bring to this world.
Love,
Mom and Dad
The couple suffered three miscarriages before they successfully went full-term with Max.
Mark Zuckerberg will now be taking some well earned paternity leave as he enjoys becoming a dad. Congratulations!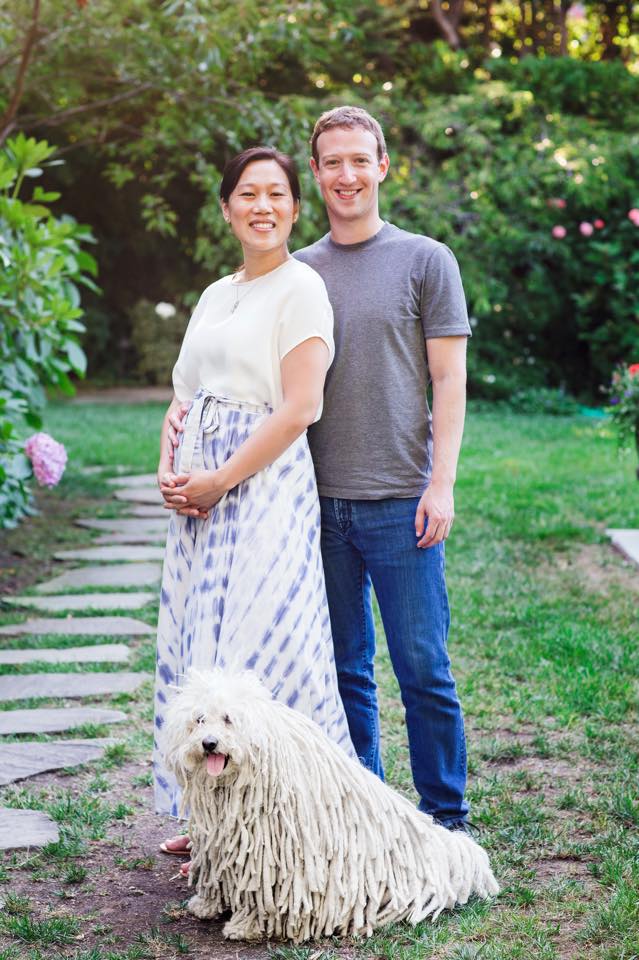 A pregnant Priscilla and Mark with their dog Beast. Picture | Facebook
Read the full letter below: