WATCH: Mary Berry Lets Us In On All Her Best Housekeeping Secrets!
12 October 2017, 20:55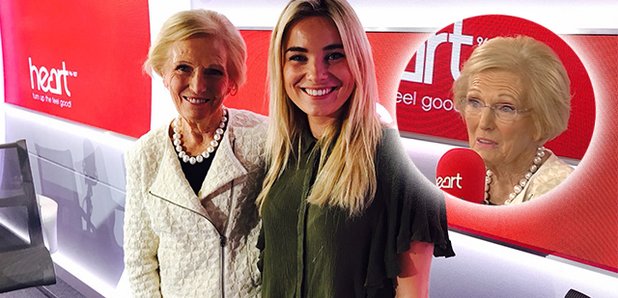 The Queen of Baking has proved she's now the queen of the home too!
Mary Berry is the queen of our hearts as well as the queen of the kitchen, but her recent book Mary's Household Tips and Tricks is proving she is in fact the queen of the whole house.
She visited Heart HQ for a chat with our lovely Sian Welby and we managed to get some household hacks out of the 82-year-old food writer that we can't imagine life without now.
Familiar with the struggle of putting a sheet on a double duvet solo? Fear not, Mary has the best tips.
Clever eh! That lady certainly knows her stuff.
Now for her next trick? She lets us in on the best way to clean suede and this is the secret we've all been waiting for. You know the feeling when you want to wear your favourite suede shoes out but, duh we live in the UK and of COURSE it's raining?
Well you can wear away thanks to this nifty cleaning tip from Mary meaning our shoes will never be ruined again...
Mary what would we do without your pearls of wisdom!