Remember 'Pigtail Girl' From Matilda? She's Grown Up A LOT Since Then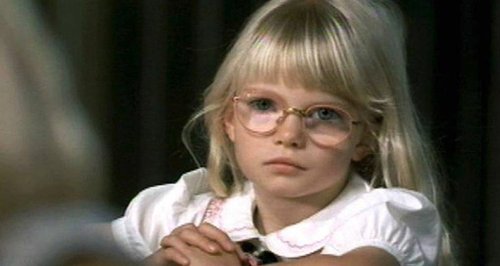 The way in which the adorable pigtail wearing character taught everyone how to spell difficulty changed the way we spelt forever!
If like us, you watched Matilda on VHS over and over again then you'll probably remember one of the most terrifying scenes in the film was when Mrs Trunchbull swung Amanda Thripp over her head by her pigtails. (Yep, we still get shudders!)
The adorable pigtail wearing character was also the same classmate who taught everyone how to spell difficulty in a way that changed the way we spelt forever.
Well brace yourselves, because the actress who played her, Jacqueline Steiger, is turning 30 in December and has grown into a gorgeous young lady.
OMG we feel SO old!
She's ditched her pigtails (Mrs Trunchbull would be happy) earned herself a degree in Linguistics and Anthropology, and has even directed and produced her own short films.
Speaking to Digital Spy, she revealed: "I work at San Diego Comic-Con every year and love anything sci-fi or fantasy.
"Food is also my favourite thing and anything with melted cheese on it."
After appearing in the film adaptation of Roald Dahl's classic in 1996, Jacqueline made an appearance as Margaret in 'Dennis the Menace Strikes Again' and landed a role in 'An American Rhapsody'.