Matt Terry Reveals The Emotional Reason He Auditioned For The X Factor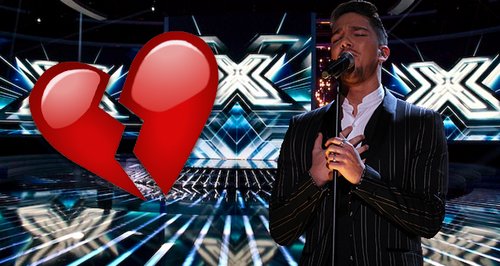 The X Factor winner reveals the reason why he decided to audition for the talent show in the first place.
The 23-year-old singer from Bromley is about to rocket to fame after being crowned the winner of the X Factor this weekend, but Matt Terry has now let slip why he even considered auditioning for the show at all.
In an interview with The Mirror, he revealed that being dumped by his girlfriend of three years Jas Avis "was the start of everything changing".
He said "At the time it was really tough because she ended it, it was her choice. We just spent so much time together
We were in our own little bubble. She wanted to be a dancer and I wanted to be a singer. It's worked out for the best".
Apparently her decision to end their romance was because they were "holding each other back" but right now, finding a new girlfriend is at the bottom of his list of priorities.
Instead he said he wanted to use his experience to begin writing songs and isn't looking for love.
Despite his new found fame his ex hasn't tried to rekindle their relationship and has stuck by her decision to end things.
But the pair remain close and Jas has even been cheering Matt on at the live shows!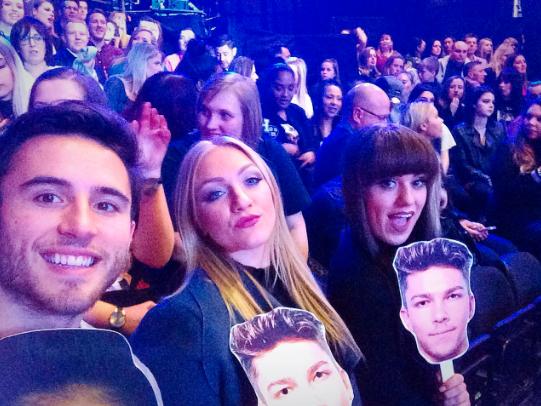 Matt's ex Jas cheers him on at the X Factor (far right) | Picture: Twitter @DulcieRaeGarcia
But it also sounds like if real romance comes Matt's way he wouldn't necessarily say no, declaring "I'm a heterosexual guy. I'm going to have fun and meet people."
Matt's main focus now is promoting his new single, When Christmas Comes Around written by Ed Sheehan.
But does he have what it takes to get to Christmas number one...