Unbelievable! McFly's Debut Single 'Five Colours In Her Hair' Turns 13 Today
30 March 2017, 11:24 | Updated: 30 March 2017, 11:27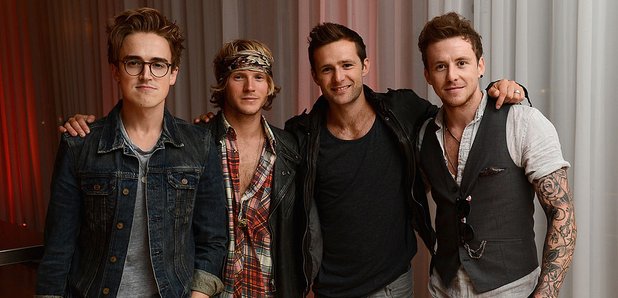 Get ready to feel old..
It's hard to believe, but McFly's 'Five Colours In Her Hair' – the single that made their name and remains one of their best-known songs – has turned 13 today! That's right, the track has officially become a teenager.
It was way back in 2003 that the infectious pop song was unleashed into the world. It was the band's first single and their first number one. Not too bad, eh?
READ MORE: B*Witched Are Back! (And, Unbelievably, 'C'est La Vie' Turns 20 Next Year)
Tom, Danny, Dougie and Harry have since become a part of the pop landscape, but back then they were fresh-faced newcomers with the world at their feet.
Now Tom and Harry hare both taken to Instagram to mark the song's birthday.
The song celebrates a girl with a quirky style and love for life – and the lyrics reference the fact that the boys don't even know her name!
"Everyone asks me," McFly sing in the song, "Who the hell is she? / That weirdo with 5 colours in her hair… she's just a weirdo with no name." 13 years later, we still don't know what thegirl – who's a woman by now – is called.
What we do know, however, is that the character was inspired by Susa Lee, played by Emily Corrie in the cult teen show As If, which ended in 2004.
No doubt that's got you feeling nostalgic. But that's nothing – have a look at the band performing the song on TV for the very first time, as they took the CD:UK stage in 2003. How we miss Cat Deeley and Ant and Dec hosting that show!
McFly are due to release their sixth album later this year and we can't wait to see what they come up with this time around! We're sure we'll still be listening to one of the brand new songs in another 13 years…