McFly Are Going Head To Head With Busted As They Announce A New Tour!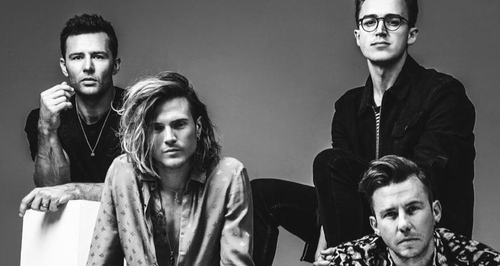 Tom Fletcher, Dougie Poynter, Harry Judd and Danny Jones are rekindling their musical brilliance and going on tour AND have announce that they will be making new music. We. Can't. Wait.
The boys - they're actually grown men now really but we can't help but think of them as lads! - have been on tour with their superband McBusted over the last two-and-a-half years but have agreed that it's now time for Busted and McFly to do their own things.
Throughout the tour - dubbed The Anthology Tour - the band will play every single song they've ever recored.
Harry told the Sun: "It's four cities, three nights in each city and we're playing every song we've ever recorded. That's 64 songs back to back. Night one is album one, plus some hits. Night two is albums two and three. Night three is albums four and five. It's going to be a lot of fun."
Ironically, this puts them in direct competition with their Busted bandmates as they too announce that they are reuniting with Charlie Simpson and going on tour in 2016.
Over the past few years, life has changed dramatically for the McFly boys, each of them getting on with their own projects.
Lovable dad Tom Fletcher has become a YouTube star, documenting his life with his two children and his wife Giovanna Fletcher. And might we add, these videos are adorable!
Dougie Poynter has recently split from his girlfriend of two years, Ellie Goulding but says that they "still love each other very much." He's moved to LA in pursuit of acting roles and has been signed to top agency CAA.
Danny Jones has been writing songs for One Direction's Niall Horan's music A&R as well as Little Mix and soon-to-be Olly Murs. He's had a busy few years!
Harry Judd has also seen great success over the past few years, what with winning Strictly Come Dancing in 2012. And to top it off, he recently become a dad after his wife Izzy gave birth to their daughter Lola Rose Emma in January.
The band have said that although they haven't made any new music yet, they are hoping that going on tour will get the creative juices flowing.
We don't know about you but we CAN'T WAIT for this. The Anthology Tour will be coming to Glasgow, Birmingham, Manchester and London and kicking off in June. Eek!