GQ Awards 2015: Who's The Hottest Of Them All?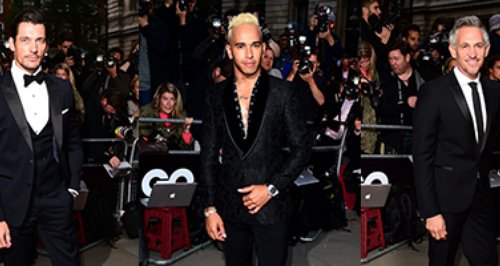 Mirror, mirror on the wall, who is the most handsome of them all? With so much eye-candy at the annual GQ Men Of The Year Awards last night, vote for your hottest hunk here...
While most of the buzz at the 2015 GQ awards was around Sam Smith's preview of his song for the new James Bond 'Spectre' soundtrack, there wasn't exactly slim pickings when it came to eye-candy on the red-carpet.
Yep, it was all about the men and their style at the annual awards ceremony, which was hosted by Hollywood star Samuel L. Jackson at the Royal Opera House on Tuesday night.
Most men opted for the time-honoured tuxedo but some stars stepped out of the traditional box (yes, we're looking at you, Lewis Hamilton.) At least he left the over-sized diamond studs at home this time. Oh, wait...
So who's your hottest hunk for 2015? Vote in our poll, like, NOW!