Are Michael Buble and Wife Luisana Lopilato Expecting Their Third Child?
3 February 2018, 13:01 | Updated: 3 February 2018, 13:03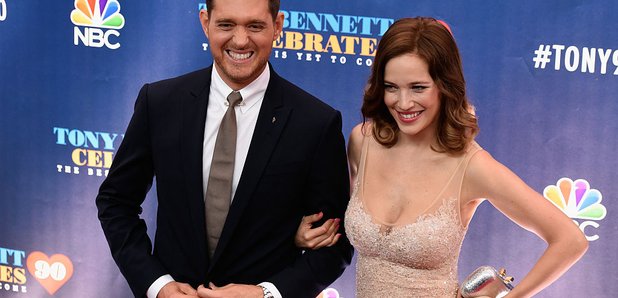 Fans speculated that the actress could be pregnant after seeing THIS photo.
Things may finally be turning a corner for singer Michael Buble and wife Luisana Lopilato after the pair went through a rough year last year.
Not only has their eldest son Noah, who was diagnosed with cancer, been given the all clear, but Luisana is reportedly pregnant with the couple's third child!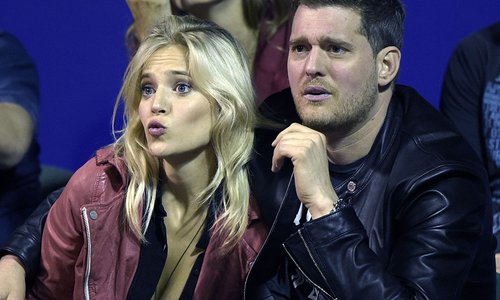 According to The Mirror, the couple have already told close relatives about the happy news but are remaining tightlipped to the public until March.
Argentinian reporter Laura Ufbal broke the news claiming that the 30-year-old is already two-and-a-half-months pregnant and expected to go public on her trip to Argentina with 42-year-old husband Micheal, four-year-old son Noah and daughter Elias.
Although the couple have yet to comment on the rumours themselves, Luisana's brother Dario has definitely added fuel to hear-say after being asked about the new pregnancy news.
Stumbling up over his words he said, "I wouldn't be able to tell you", adding "I swear the truth is I couldn't tell because I don't know."
As if he hadn't already given the game away, when asked about what name he favoured for the new born he laughed saying
"When it comes to thinking about it, I prefer it to be something specific because you begin to get excited. So I really couldn't tell you."
Fans also made their own speculations on the pregnancy after Luisana posted a recent picture of her in baggy gym clothes. Could she be hiding a mini baby bump?
Luisana recently admitted that she would "
love to have another child because being a mother is the best role." continuing "

I would love to have 20 children but my body wouldn't be up to it."
The couple shared the happy news of their son's chemotherapy results on Facebook writing
"We are so grateful to report that our son Noah has been progressing well during his treatment and the doctors are very optimistic about the future for our little boy."
Noah is said to have been treated for liver cancer although, the couple have never confirmed the type of cancer that he had.