Michael Bublé's Son Starts Road To Cancer Recovery With Surgery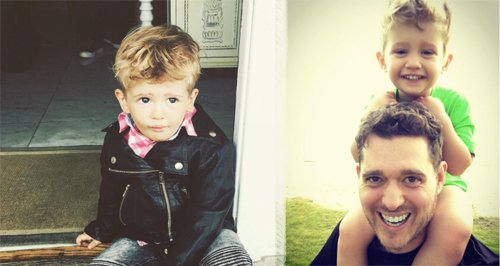 The 'Home' singer's little boy is set to undergo treatment for liver cancer.
Michael Buble's will hopefully be on the road to recovery three-year-old son Noah has started treatment for liver cancer, according to Argentinian press.
It's thought that the singer's son is undergoing treatment to shrink the tumour and that his treatment is expected to last until the end of the year.
The latest update comes after news that Michael Bublé is putting his singling career on the back burner, following his son Noah's recent cancer diagnosis.
Canadian musician David Foster has said that Michael Bublé is "in a huge bubble" and "will not sing sing again until his child is well." when he appeared on Entertainment Tonight Canada on Thursday.
Michael's son Noah has started chemotherapy after being diagnosed as being reported as liver cancer and t's reported that doctors are saying the three-year-old has a 90% chance of making a recovery from the disease after undergoing four months of treatment.
Speaking about his friend Michael, David said: "Right now is in a huge bubble, as you would expect."
"When this happens, everything shuts down around you. You go inside your little bubble and I don't think he's looking at social media. I'm sure he feels the love from millions of people."
"He's in good shape. He's got good doctors around him. We will hope and pray for a good outcome, which I believe that they will have."
The news comes after Michael Bublé revealed that Noah, 3, has been diagnosed with cancer, after an unexpected trip to the doctors revealed what can only be described as a parent's worst nightmare.
Noah, who had just celebrated his third birthday in September, was flown out to the United States after his dad Michael and mother Luisiana Lopilato had concerns regarding the little boy's health.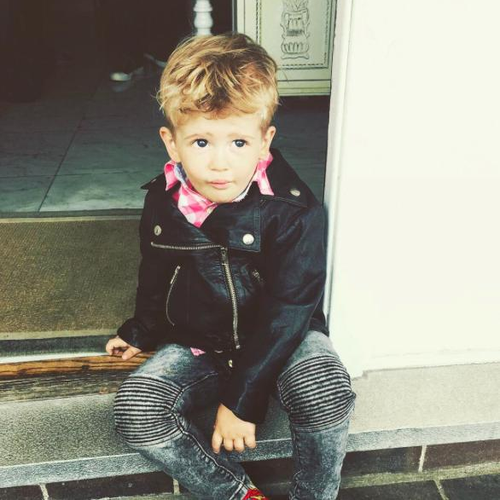 According to reports, doctor's thought Noah was suffering from mumps but it turned out to be cancer. (Instagram)
Noah was visiting his mother's, Luisana, 29, home city Buenos Aries, Argentinian, when he began feeling unwell. He is being cared for in Los Angeles.
Taking to Facebook, Bublé, 41, informed fans of the shocking news and that he would, understandably, be taking time away from his musical duties to focus on his family.
In the statement posted on Luisana's profile, Michael said: "We are devastated by the recent cancer diagnosis of our eldest son Noah who is currently in treatment in the United States.
We've always talked a lot about the importance of the family and the love we have for our children.
"Luisiana and I are going to spend all our time and attention to help Noah to get better, by suspending our professional activities for now.
"During this difficult time, we ask that you pray for him and please respect our privacy. We have a long road ahead of us and we hope that with the support of our family, friends, fans around the world and our faith in God, we can win this battle."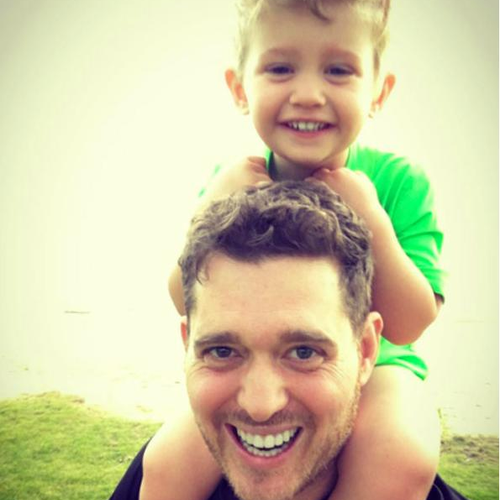 Noah Bublé had just celebrated his three-year-old birthday in September (Instagram)
According to Perez Hilton.com, the doctor's had believed Noah was suffering from mumps but further investigation revealed it was actually cancer.
Following the crushing news, Michael Bublé has since cancelled his upcoming tour, and there's no word yet as to whether he will still host the upcoming BRIT Awards in February next year.
Our thoughts are with Michael at this difficult time!