Michael Jackson's Daughter Paris Can Sing And She's INCREDIBLE
24 October 2017, 16:43 | Updated: 24 October 2017, 17:33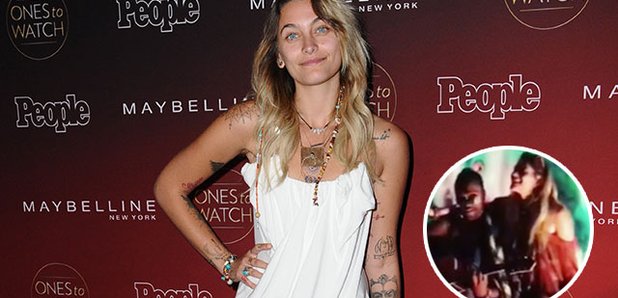 Paris reveals her hidden talent and fans can't get enough
With a legend like Michael Jackson for a father, it was inevitable that Paris would have picked up a thing or two along the way.
Whilst moonwalking would've been a great watch, it's MJ's vocals that Paris has taken to, as she showcased her skills at her cousin's Soho House gig in West Hollywood over the weekend.
Joining family member Austin Brown on stage, the pair sang his track 'Smile' together and fans couldn't help but notice how much her falsetto tone resembled her dad's.
Comments about their similarities flooded in on Austin's Instagram page with one person saying: "Paris sounds just like her dad".
Another added: "Paris is hitting the high notes, she's inherited her father's vocals & no one could sing exactly like MJ than his children."
Watch More: