Michelle Heaton drops huge hint she's getting her own reality show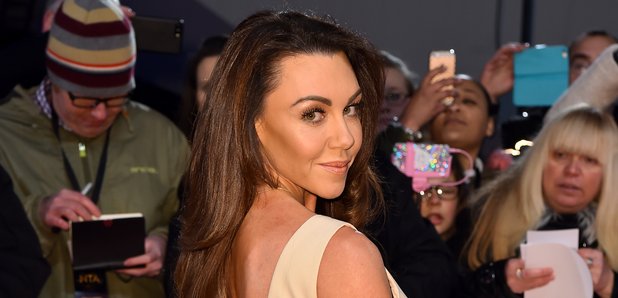 The Liberty X star teased an exciting new venture when she exclusively spoke to Heart.
The 38-year-old has just released her autobiography, Hot Flush: Motherhood, the Menopause and Me, in which she speaks about all of her experiences candidly and openly.
As well as being a mum to two young kids, she has undergone a double mastectomy and hysterectomy after she was discovered to be at risk of cancer from a gene mutation, and then had early menopause as a result of the surgery.
With so many life experiences that people are interested to hear about we asked Michelle if there was any possibility she might follow in the footsteps of other celeb mums like Fearne McCann, Binky Felstead and her best friend Katie Price by starring in her own reality show.
She said: "Its funny you say that! I can't talk about it but you're not far off."
It sounds like a reality show is almost definitely on the horizon fresh off the back of her appearance on The Real Full Monty.
Talking of the experience on the ITV show which raised money for Stand Up To Cancer, she said: "Doing that show helped me appreciate that it doesn't matter what's there or what's beneath, it matters that I'm still here.
"I want to feel like me again and I'm not quite there yet but it definitely helped me."
She's definitely an inspiration out there for all women who have body confidence issues. Discussions about the menopause usually have such a stigma around them but she wants to lift the taboo.
She said: "It doesn't mean that we're dead and we can't exist, we still have life in us. I'm finding new ways to get around it."
If Michelle does end up starring in her own fly on the wall series, it won't be her first foray in reality TV.
She previously appeared on Steps star Lisa Scott-Lee's reality show, Totally Scott Lee, and starred in a three part series Michelle & Andy's Big Day which followed her and her ex-husband in the run up to their 2006 wedding.
Hot Flush: Motherhood, the Menopause and Me is on sale now and you can buy it here.