Michelle Keegan before - Inside Our Girl actress's beauty's transformation including her lips and eyebrows
5 June 2018, 15:22 | Updated: 19 October 2018, 11:06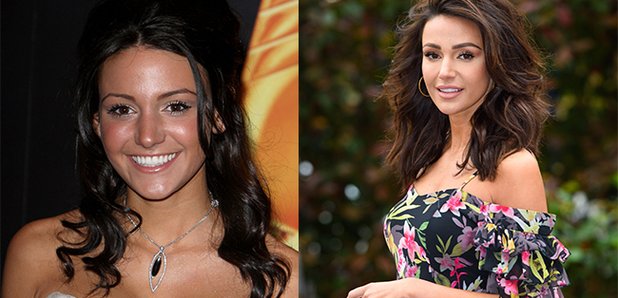 Mark Wright's wife has become a style icon since her Coronation Street days as people always want to know her tips, whether she's had her lips done and her top secrets.
Michelle Keegan and her beauty look has evolved massively since her days on the cobbles of Coronation Street.
The 31-year-old actress before she was famous was just like the rest of has but has become one of the UK's biggest style icons. And as she returns to our screens with BBC's Our Girl, we take a look at how her looks have changed over the years.
Has Michelle had lip fillers? Are her eyebrows tattooed? And how does she achieve such amazing hair? Here's everything you need to know:
Are Michelle Keegan's eyebrows tattooed?

Michelle recently hit back at critics who slammed her for having her eyebrows so immaculately done while filming Our Girl which it was then revealed that she has them micro-bladed.
There was a particular scene where her character Georgie is trapped in a falling building yet her eyebrows stayed perfectly in place leaving some eyes rolling.
But she explained to Metro.co.uk: 'I remember when the building collapsed and I got a lot of grief because my eyebrows were still intact. Yeah, there are! Because they are tattooed! I can't dust them off.'
Does Michelle Keegan wear hair extensions?

Michelle has always had gorgeous brunette hair but over the past year her hair has gone from a shoulder length cut to much longer waves thanks to extensions.
She has her lovely locks thanks to hair stylist Charley McEwan who has uploaded snaps on his Instagram before that show Michelle rocking hair extensions.
Does Michelle Keegan have lip fillers?
There has been a lot of rumours over whether Michelle has had lip fillers which she has always firmly refused to speak about.
Back in 2015 she told Star magazine "It doesn't really upset me. People always say, "Have you or haven't you?" But it's my business.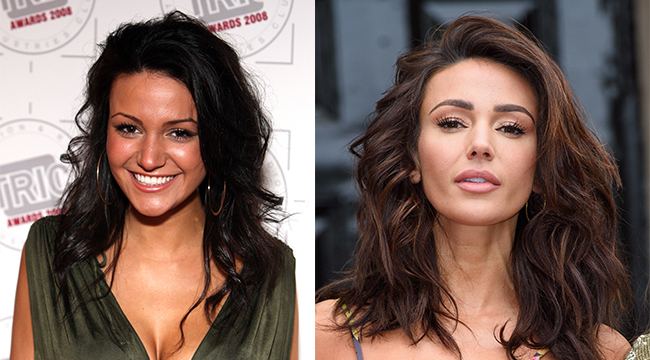 'It's my face. So what if I have or haven't? I don't read it when people speculate about it."
However she is a Revlon ambassador so likely knows a think or two about how to get the prettiest pout.
She also has her own clothing line for Very.co.uk so knows a thing or two about style.
She's certainly come a long way since her days as Tina McIntyre.