Miranda Hart Finally Addresses Those Rumours Of A New 'Miranda' Series
11 January 2018, 11:22 | Updated: 11 January 2018, 11:24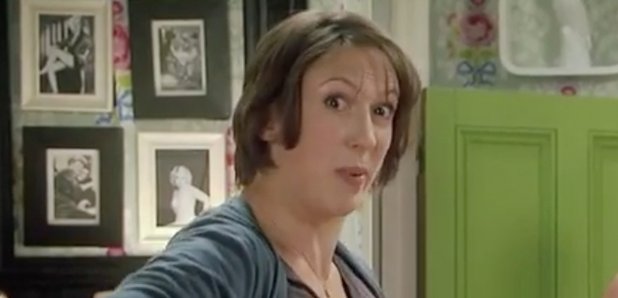 The comedienne has taken to social media to put things straight.
Miranda burst clumsily onto our TV screens back in 2009, and it didn't take long for people to fall in love with her socially inept character and laugh along at her comical misfortunes.
It's been three years since Miranda and Gary finally tied the knot, with Miranda famously ending the final episode by addressing the audience and saying: "I don't know when and if I'll see you again".
An incredible 7 million viewers tuned in to watch the final moments of the hit sitcom on New Year's Day in 2015, after following the comical character on her quest to find love through three series and a 'finale' special.
And recently, rumours have been rife about the hit sitcom returning to our TV screens.
(Let's be honest, two years is a LONG time for a honeymoon!)
However, comedienne Miranda Hart, who co-wrote and starred in the show, has taken to Twitter to address rumours of a fourth series after a number of publications have appeared to confirm it was going ahead.
Not true. https://t.co/h3F8HGbkcb

— Miranda Hart (@mermhart) January 11, 2018
Don't know where this came from, it's news to me. Have thought about it but that's all. And how many times - wasn't ill was busy elsewhere. https://t.co/l7LYPJbx4r

— Miranda Hart (@mermhart) January 11, 2018
To confirm re The Sun, I don't know where it came from that there's a new series of Miranda. I write & play her & she's still on honeymoon!

— Miranda Hart (@mermhart) January 11, 2018
The official announcement straight from the comedian's mouth (or fingertips) will come as a disappointing blow to many fans who had started to get hopeful at the return of the programme.

(A glimmer of hope comes from the fact that Miranda has at least "thought about it", so perhaps ONE DAY we will get to see her back on our screens!)

Miranda showed her versatile acting abilities after turning her hand to a more serious role in Downtown Abbey, which won her a National Television Award for Outstanding Drama Performance (femaie).

Miranda grew up with TV Presenter Clare Balding, who was her Head Girl back in their schooldays. She appeared on the popular TV programme Would I Lie To You, and revealed that in her twenties she had an unsuccessful trial with Queens Park Rangers Ladies football team.

Here's hoping we see Miranda and Gary back on our screens some day!

WATCH: Gary And Miranda Tie The Knot In Finale: