Mollie King And AJ Pritchard Fuel Relationship Rumours With THIS Sweet Gesture
15 December 2017, 08:27 | Updated: 15 December 2017, 08:36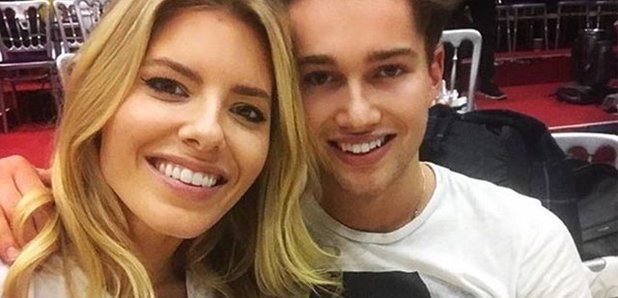 The pair give a big hint that they might just be more than friends…
The rumours have been flying like wild fire ever since this year's Strictly Come Dancing began. Now Mollie King and AJ Pritchard have sent tongues wagging even more as they return to Strictly this weekend for the grand finale and are back in rehearsals.
Posing for a group photo, whilst everyone else looks jolly, and more importantly with their hands to themselves, Mollie and AJ can be seen sweetly holding hands.
The Strictly Cast of 2017 reunited for the grand final on Saturday .. who's excited ?? @bbcstrictly pic.twitter.com/xHLTa2ihct

— Chloe (@HewittChloe) December 14, 2017
Pretty intimate for just friends you say?
Adding fuel to the fire, the pair even managed to squeeze in a little behind-the-scenes selfie together.
Mollie posted the picture to her Instagram with the caption: "So good to be back dancing with this one today."
It was only this week that Zoe Ball finally asked them both the question we've all been dying to know. Are they in love?
As Mollie weeped and gave a goodbye speech on BBC Two spin-off, 'It Takes Two', she explained: "I feel so lucky to have spent time with you all. I've loved it, I wish I could do it again, it's been an incredible experience."
Then Zoe asked: "The question on everybody's lips. Have you fallen in love…with dancing?"
She then then added: "We've fallen in love with the idea that you two will fall in love one day.
"I've bought my hat for the wedding!" - in response the pair simply laughed coyly and thanked Zoe for everything.
The plot thickens…
Watch more: