Watch! The Moomins Are Back And They Could Be Here To Stay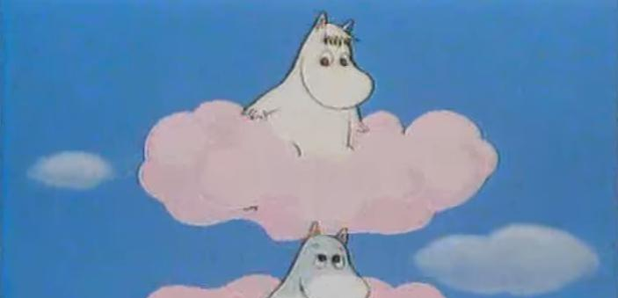 Could it be time for a return to Moominland?
Many of us remember, as children, being entertained by the Moomins, the gentle Finnish cartoon characters created seven decades ago by the artist Tove Jansson.
The comic strip ran from 1945 to 1993, with a stop motion TV version launching in the late seventies. Plenty of other telly versions followed, though the one you may remember was an English-dubbed cartoon that aired on CBBC in the early 90s.
Well, we're all set to return to Moominland once more!
Because the Finnish company Gutsy Animations has launched a crowdfunding campaign to create 13 brand new episodes by 2019.
The company wishes to raise £165,000 for the project. Since setting up their IndieGogo page yesterday, they've raised – at the time of writing – almost £35,000.
In a statement, Gutsy said: "Tove Jansson published her first Moomin book in 1945. This was the beginning of the legendary Moomin characters that later evolved into dozens of books, toys, tv series, films and even theme parks that have been adored by millions of fans all over the world.
"Now we are bringing MOOMIN back as an innovative new television animation, which will help bring Moomin to a new generation – and to our screens in a way never seen before.
"The series will be made using state-of-the-art CGI technology combined with more traditional hand-drawn techniques. Each episode is based on an original storyline or incident from the novels and comic strips.
"The new series will premiere in 2019, starting with 13 episodes."
All of which is very exciting. And it might help us settle the age-old question – what exactly were the Moomins? Answers on a postcard please…
Some people think Moomins are some sort of Trolls but they'll always be wee Hippos to me.

— Bobbi Betamax (@Bobbi_Betamax) March 9, 2017