Zoella Has Been Snubbed By The Most Popular Top 30 YouTubers List!
7 December 2017, 12:51 | Updated: 7 December 2017, 12:54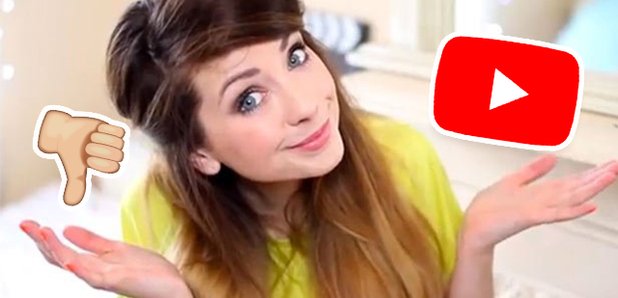 Has the Queen of YouTube's reign nearly ended?
Whether you're well versed with the world of YouTube or you think it sounds like an item you might buy in a DIY shop the chances are you've probably heard of the name Zoella.
Yes, it's plastered across the candles and shower gel that has filled up your teenage daughter's Christmas list this year and her fame is rooted in video upload site YouTube.
She regularly posts videos about beauty, make up and uploads chatty vlogs that star her internet famous friends and boyfriend that are enjoyed by a whopping 12 million followers worldwide.
She is the undisputed reigning queen of YouTube which is why many were surprised to find she had been left out of the list of the Top 30 Most Popular YouTubers.
Even her boyfriend Alfie 'Pointlessblog' Deyes didn't get a mention and her brother, 'Thatcher Joe' Sugg only managed to scrape 17th place.
The list was compiled by Fandometrics who use an algorithm that uses engagement as the main metric for measuring the 'popularity' of a YouTuber.
This is after she made headlines with some offensive Tweets made back in 2011 which happened in the same week that parents across the country hit out at her over-priced advent calendar.
After reigning the online video world for some time now perhaps it's time for a new cohort of talent to come through the rankings such as JackScepticEye who bagged the top spot.
Who is he? We're not really sure, but if his fame catapults to Zoella style heights we're sure our kids will be wearing his branded clothing in no time.