Brides Are Hunting Down THIS Ring On Internet...But We've Found It Cheaper!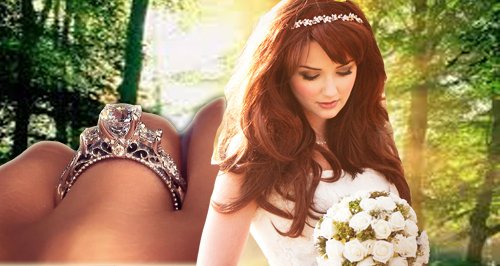 The stunning diamond band has become the most sought after engagement ring on the net...
Pinterest has become somewhat of an internet Mecca for all things wedding related in recent years.
Whether you're a blushing bride (or just simply fantasising about being one!) we're all guilty of trawling through and drawing inspiration on everything from wedding gowns to wedding rings.
Now, a stunning new engagement ring has driven every budding bride into frenzy after racking up 63,000 pins on Pinterest - making it the most pinned engagement ring on the internet.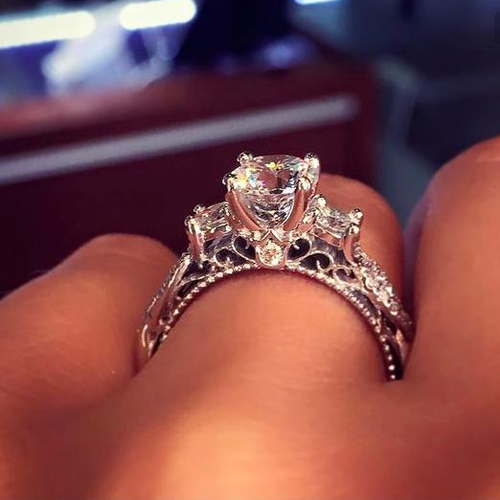 The breath-taking ring, courtesy of Raymond Lee Jewellers, is 18k white gold with a 1.30ct round diamond accented with two large diamonds surrounding the middle stone.
If you were planning on snapping up this stunning piece of bling, then your'e looking at forking out somewhere in the region of £8,000!
Yikes!
But don't worry, we've managed to scour the internet for some lookalikes that won't break the bank.
So if three stone rings tickle your fancy, then take a look at these stunners!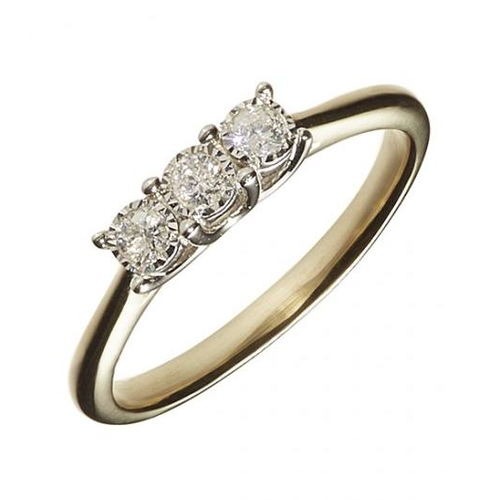 What about this gorgeous bling?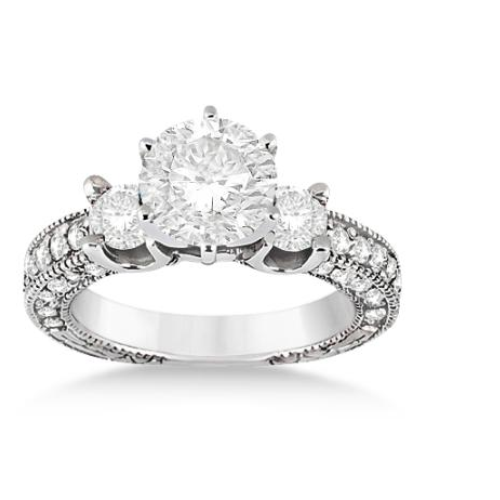 Happy ring hunting!