The Boy From Mrs. Doubtfire Is All Grown Up and Gorgeous!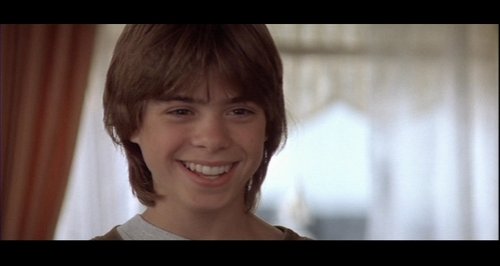 If you remember Chris Hilard from the hilarious family comedy, then you won't believe what he looks like now!
If you grew up in the 90's then you'll know that Mrs.Doubtfire is probably one of the few family comedies you can watch over and over again.
Watching Robin Williams' character Daniel reappear in his children's lives as a plump Scottish nanny had us in fits of laughter, whilst his divorce from wife Miranda was probably one of the more tearjerking moments.
More than 20 years on from the movie's release, and we've been left wondering what became of the cute kids of the Hilard family, particularly Chris. You know, the one with the fringe and the adorable smile?
Well, we've pinned him down, and it turns out he's grown up into a VERY handsome young man.
So what has Matt Lawrence been doing since he wrapped filming?
Well, he's now 36-years-old and has continued to act in a bunch of TV shows and movies including 'Melissa & Joey', 'The Hot Chick', and 'Girl Meets World' (a spin-off of 'Boy Meets World' we never even knew existed!)
Furthermore, he also has two very famous brothers Joey Lawrence (the hot brother in 'Blossom') and Andrew Lawrence who voiced the part of T.J. Detweiler in 'Recess'.
Boy does time fly! But it looks like the years have been kind to Matt!