Boxing Legend Muhammad Ali Dies Aged 74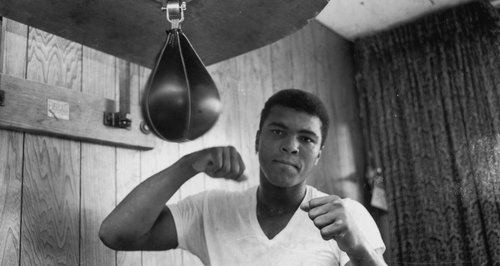 The boxing legend and activist has sadly passed away after fighting to stay alive on life support...
The undisputed boxing legend Muhammad Ali has died aged 74, after being admitted to hospital with "respiratory issues" on Friday night.
Two sources familiar with his condition told the Associated Press that Ali's problems looked more serious than his previous hospital stays.
They told the news agency Ali's health issue had been complicated by the Parkinson's he was diagnosed with in 1984.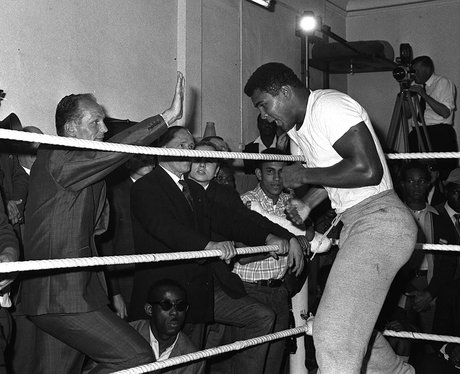 The sad news comes after family spokesman Bob Gunnell said on Thursday the three-time former heavyweight champion was in a fair condition and that "a brief hospital stay" was expected.
Nicknamed The Greatest, Ali retired from boxing in 1981 with a 56-5 record, and has gone onto become one of the most iconic figures in history.
The Olympic gold medallist was born in Louisville, Kentucky, as Cassius Marcellus Clay Jr, and changed his name in 1964 when he converted to Islam.
Ali is survived by his fourth wife, Lonnie, whom he married in 1986, and seven children Laila Ali, Rasheda Ali, Hana Ali, Asaad Amin, Maryum Ali, Jamillah Ali, Khaliah Ali, Muhammad Ali Jr. and Miya Ali.
His daughter Laila posted a touching tribute about her father to Facebook on Friday night as the ex-champ fought for his life in hospital.
Meanwhile, former boxer Sugar Ray Leonard tweeted: "Prayers & blessings to my idol, my friend & without question, the Greatest of All Time @MuhammadAli!"
Prayers & blessings to my idol, my friend, & without question, the Greatest of All Time @MuhammadAli ! #GOAT

— Sugar Ray Leonard (@SugarRayLeonard) June 2, 2016
Kentucky-born sportsman, Ali, was discharged from hospital in January last year after he was briefly treated for a severe urinary tract infection which was initially diagnosed as pneumonia.
He has looked increasingly frail in public in recent years and his last appearance was on 9 April at the annual Celebrity Fight Night dinner in Phoenix, which raises money for the Muhammad Ali Parkinson Centre.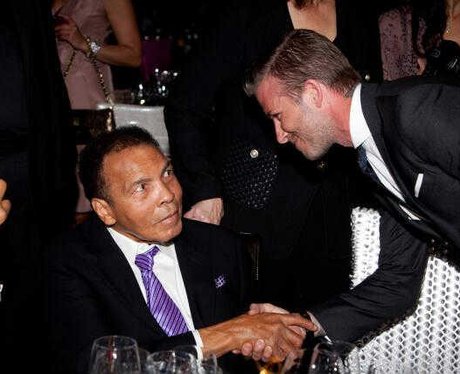 Despite the disease, Ali has kept up a busy appearance schedule until recently, although he has not spoken publicly for years.
Doctors have said the Parkinson's was likely to have been caused by the thousands of punches Ali took during his career.