Muscular Gordon Ramsay gets fans hot under the collar with topless photo
6 August 2018, 16:38 | Updated: 6 August 2018, 16:40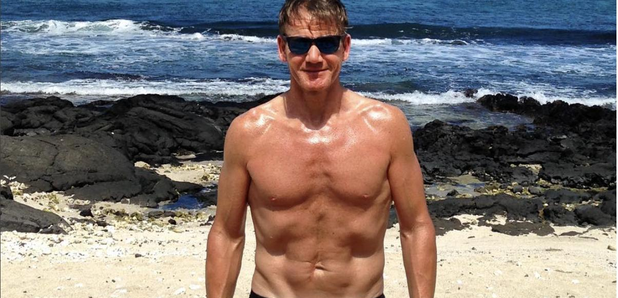 The old saying goes 'never trust a thin chef'... but does it count if they're totally ripped?
Gordon Ramsay has a body that a lot of men half his age would die for... and people can't believe it.
The chef, 51, posted a topless photo of himself emerging from the sea to show off his physique ahead of the London Triathlon, which he ran with two of his four children, Megan and Jack.
He wrote: "Iron Chef to Ironman for @greatormondst #teamramsay London Triathlon can't wait ! Great way to shake off jet lag.... good luck and congrats to all athletes and a BIG THANK YOU to all the volunteers & sponsors couldn't do it with out you ! @will_usher_precision_coach @iamspecialized_tri @huubdesign @_jackrams3y_ @megan__ramsay."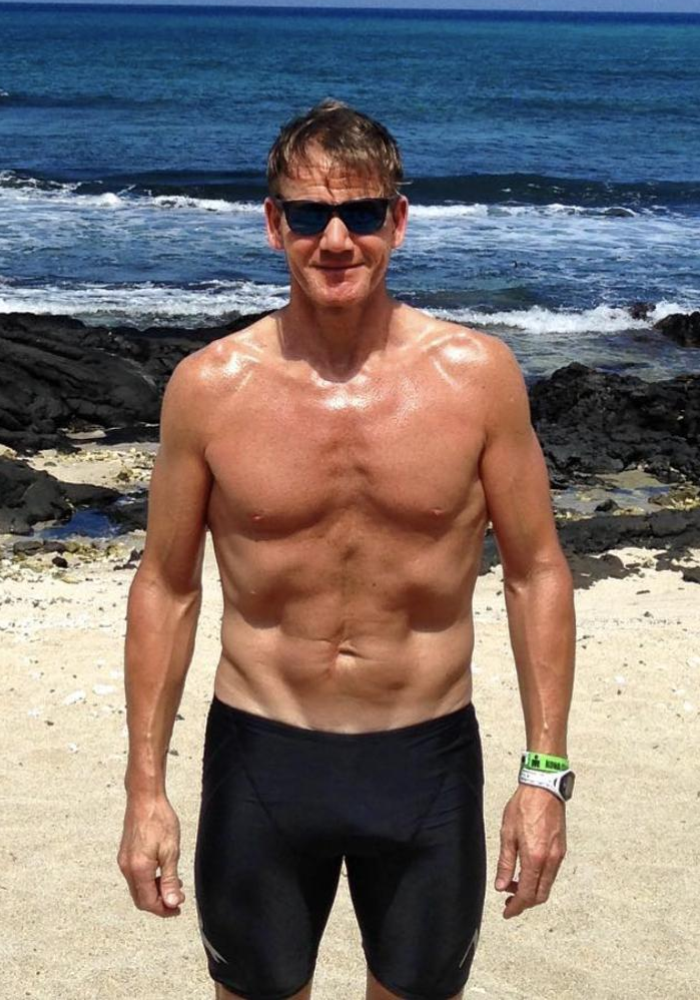 People were astounded by his rock hard pecs and chiselled abs.
One fan swooned: "For your age that's not bad."
Another joked: "I'm disappointed this time :( WHERE'S THE SPEEDOS?"
After the event finished, Gordon shared a photo of himself posing with a legion of swimmers ahead of the initial stage of the gruelling three-part challenge.
In June Gordon revealed that he decided to lose weight after reflecting on losing his own dad at a young age - and tipping the scales at 19 stone.
Gordon was 30 when he lost his dad. Speaking on the Today show, he said: "My father passed of a heart attack at 53.
"That man never ever ate in my restaurant, and it pains me today to think that."