14 Times Adele Proved That She's Actually Just One of Us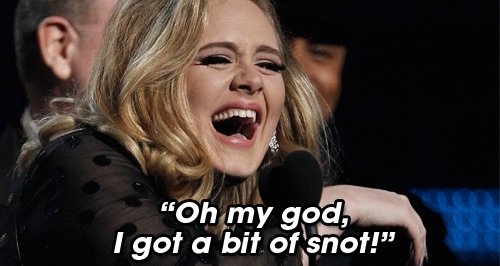 Adele sticks to her principles and reveals why she WON'T be playing at the Super Bowl half-time show. Plus, she drunk tweets and hates her ex. Don't we all?
Okay, so she may have received 10 Grammy Awards, a handful of Brit Awards and even a Golden Globe (which is normally awarded to people in the acting world only), made a long-awaited comeback, balancing motherhood and managing to stay classy.
But still, there has been more than one occasion when Adele has proved that she's actually just one of us...
1. She's committed to her job
The 28-year-old singer has just turned down one of the biggest gigs in the WHOLE Entertainment industry.
Yes, the likes of Britney Spears and Beyonce have graced the Super Bowl half-time show in the United States over the years and boy have been excited about it!
But not our Adele, on no. The hitmaker admitted that she didn't want to perform at the show because it's not about the music.
Speaking during her concert in Los Angeles on Saturday, Adele said: 'First of all, I'm not doing the Super Bowl. I mean, come on, that show is not about music.'
You stick to your guns girl!
2. When most celebs would say 'Don't you know who I am?':
3. Like the rest of us, sometimes she suffers from snot explosions: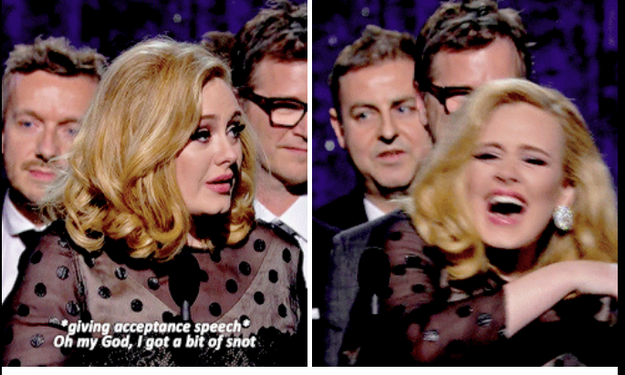 4. She drunk tweets: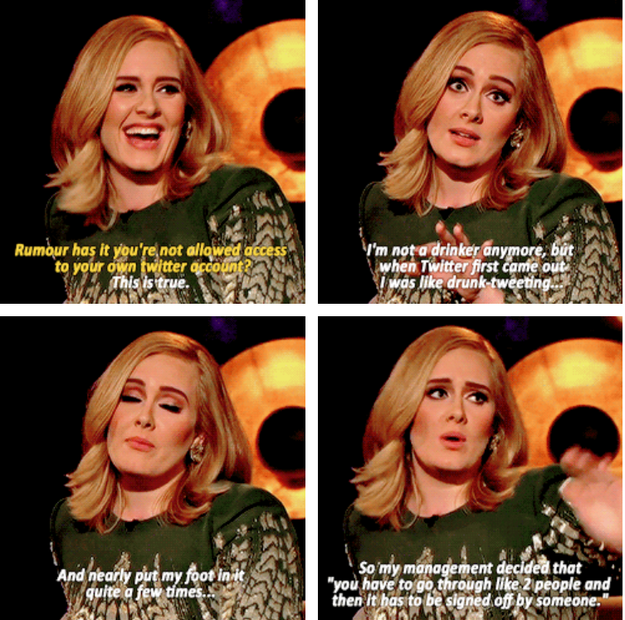 5. When she was cut off during her Brit Award acceptance speech and she came back with this a year later:
6. That time she publicly totally owned HERSELF: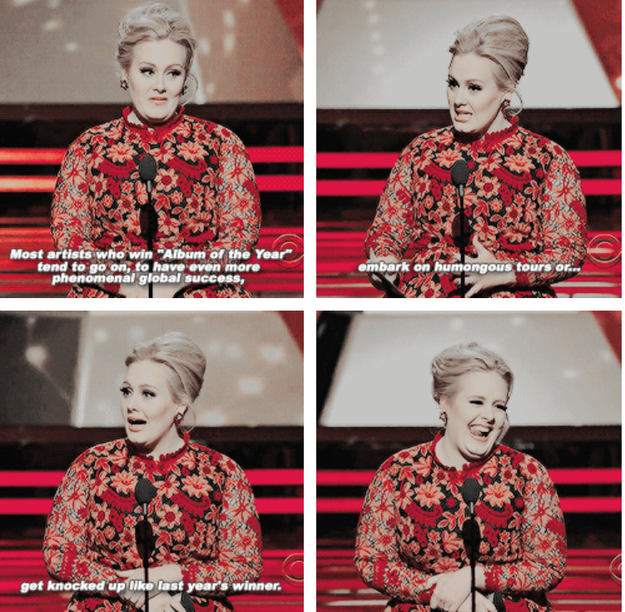 7. Her weight? Purleeeease!
8. She loves a brew:
9. And a cheeky smoke (don't worry we won't tell):
10. But most importantly: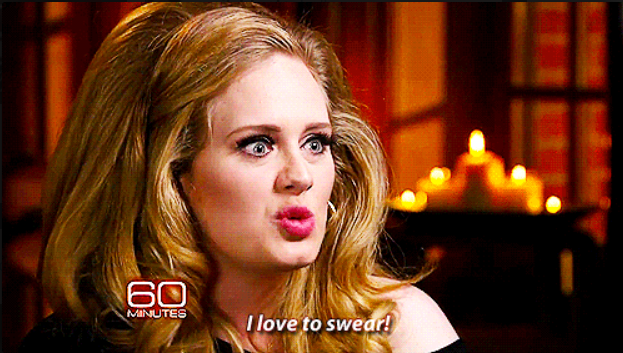 11. She suffers from the same relationship pars as the rest of us: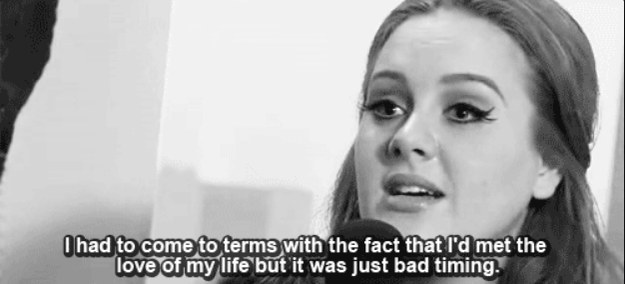 12. We hear ya sister: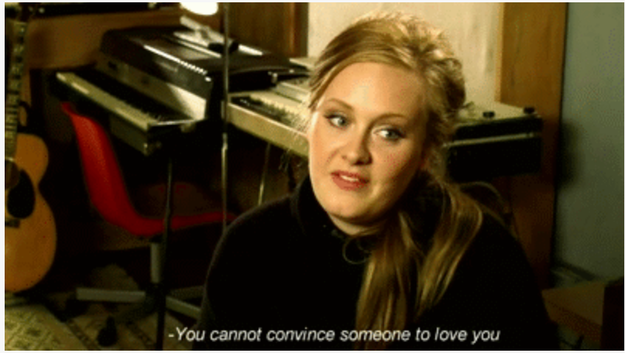 13. And she totally fan-girlled when she met Beyoncé:
14. Because who hasn't thought this about an ex?
Keep doing what you do Adele! We love it!