Have Sarah Harding And Cheryl Fallen Out?
18 July 2017, 10:16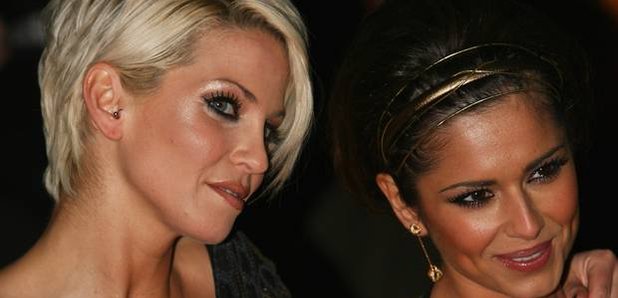 The two former bandmates are playing tit for tat on social media.
If you were a fan of iconic Noughties girl group Girls Aloud, look away now. It seems that two fifths of GA have fallen out. The evidence? Cheryl has only gone and unfollowed former bandmate Sarah Harding on Twitter. We know! There's definitely Something Kinda Ooooh going on here.
So what have they fallen out about? Well, it seems that Chezza isn't too impressed about Sarah's next career move – entering the Celebrity Big Brother house. We're not sure what exactly her issue is with this – perhaps she's worried that Sarah is going to be indiscreet about her?
The Sun reports that Cheryl also recently followed her former protégé on The X Factor, Cher Lloyd. The two had fallen out publicly, but it seems that their friendship is back on. Is Cheryl playing favourites via her Twitter feed? If so, her social media snub of Sarah has not gone unnoticed.
Sarah responded on her Instagram this week, with a cryptic post stating that "Those who hurt you will eventually find their own Karma." Oh dear. Wasn't life much simpler before social media came along?
Both Cheryl and Sarah have been quiet on Twitter recently. Cheryl has had her hands full since the birth of baby Bear in March. Yet she recently liked several tweets about her boyfriend Liam Payne's debut solo single, 'Strip That Down', with fans highlighting it as the fastest selling solo single by his former band One Direction.
Cheryl did thank her fans – several of whom she follows on Twitter – for their birthday wishes recently, and also wished fans a Happy Pride.
Happy #Prideinlondon have a fab weekend !

— Cheryl (@CherylOfficial) July 8, 2017
Whatever's going on between Chery and Sarah, we must admit that the prospect of Sarah in the Celebrity Big Brother house is an enticing one. She always wears her heart on her sleeve and seems like she'd be up for a laugh.
We also hope that the two former bandmates manage to sort things out. Maybe one of the other one fifths of Girls Aloud could broker the peace? Our money's on Kimberly Walsh. She could remind the girls that they have a Whole Lotta History, and that they once promised that I'll Stand By You…