Ed Sheeran Has A Misspelled Galway Girl Tattoo!
19 April 2017, 09:49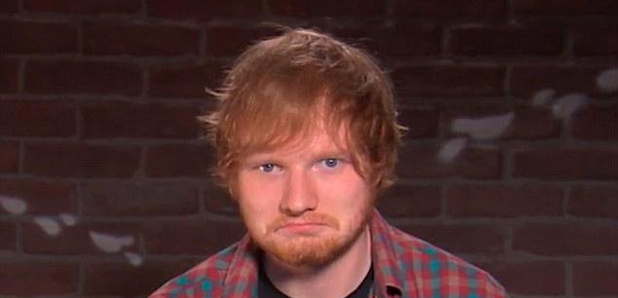 The singer got a tattoo done by Irish actress Saoirse Ronan...but she should have checked her spelling!
After the Shape Of You video was released it became clear just HOW covered in tattoos Ed Sheeran really is!
The flame haired singer is definitely a lover of ink, but it seems that he's not too impressed with one of his latest etchings.
The 26-year-old told the crowd at his concert at The SSE Hydro in Glasgow on Sunday that the 23-year-old actress inked the words 'Galway Grill' instead of the title of his song 'Galway Girl' on his arm during the filming of his music video.
The Irish actress stars in the upcoming music video for the track and he said "When we were filming it I meant to get a tattoo of her handwriting saying Galway Girl from her point of view."
"It actually says Galway Grill. G-R-I-L-L. She really took the p*** out of me -- full on. I haven't actually told anyone that yet. I'm actually quite proud of her. It's the kind of thing I would do."
Ed's tattoo artist Kevin Paul previously revealed the singer "fell asleep" during a tattoo session not so long ago.
Ed got Kevin to create a collage of inkings on his chest last year and he spent over 40 hours in the chair to get his unique collection.
He recently confessed that he "passed out" when he was getting an image of the Sagrada Familia, an elaborate Roman Catholic church in Barcelona, etched onto his stomach because the pain was so excruciating.
Despite his admission, Kevin insisted out of all his celebrity clients Ed is the most "hardcore" when it comes to taking the needle and he even dozed off for a short snooze as he has marking his skin with a design.
Now we would LOVE to see a picture of this Galway Girl tattoo please Ed!