Musical Legend Prince's Career Was As Out Of This World As He Was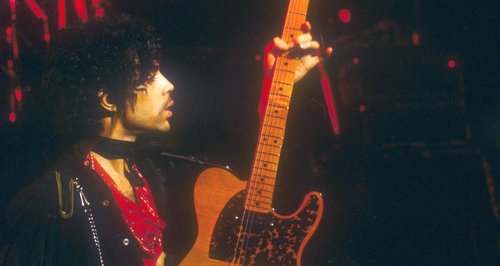 Prince Rogers Nelson contribution to music has been almost unrivalled. See his PHENOMENAL life and all those fans he touched so deeply along the way...
"It is with profound sadness that I am confirming that the legendary, iconic performer, Prince Rogers Nelson, has died at his Paisley Park residence this morning at the age of 57," came the statement from Prince's publicist, Yvette Noel-Schure on 21 April 2016.
Fans have already started gathering and laying flowers at Paisley Park.
Fans putting flowers in fence outside #PaisleyPark after #Prince found dead this morning at age 57. @KSTP pic.twitter.com/p3InRh7vJC

— Jessica Miles (@jmileskstp) April 21, 2016
A beautiful alien-like figure, his appeal reached across generations and laughed in the face of boundaries.
With his passing, the world goes into mourning for one of the most flamboyant and ostentatious performers in history.
It's often assumed that Prince was destined to become a musician. His mother, Della Shaw, was a jazz singer, and his father, John L. Nelson, was a lyricist and pianist.
It's perhaps fitting therefore that he reportedly passed in his recording studio - music was without doubt, in his blood.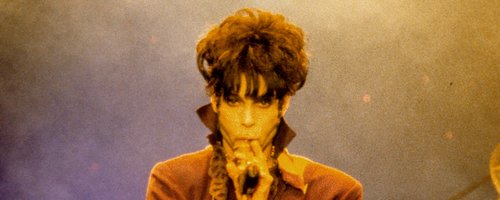 Back in 2004, he was inducted into the Rock and Roll of Fame with the Hall saying he "rewrote the rulebook": Singer, songwriter, multi-instrumetalist - there was nothing the man couldn't do.
He became a global superstar in the 1980s, with albums such as 1999, Purple Rain and Sign O' the Times, selling more than 100 million records during his career - certainly nothing to be sniffed at!
His incredible back catalogue included not only Purple Rain, Little Red Corvette, 1999, but also Raspberry Beret, I Wanna Be Your Lover, When Doves Cry, Kiss...
Meanwhile, little known to many he also wrote Manic Monday for The Bangles and created the incredible ballad Nothing Compares 2U, as made famous by the wonderful Sinead O'Connor.
His ability to fuse rock, electro and funk meant his influence has spread far and wide, including artists like Beyonce and Janelle Monae.
Fans have been taking to Twitter to share their memories of the star and try to ease their grief:
'Sister Act' actress Whoopi Goldberg tweeted:
This is what it sounds like when doves cry.. Prince R.I.P.
Condolences to his family & 2 us all

— Whoopi Goldberg (@WhoopiGoldberg) April 21, 2016
Legendary Stones' guitarist Ronnie Wood paid tribute to "a good friend" and called him "such a great performer / guitar player".
Beach Boys Brian Wilson also paid also tribute to his diverse talent - "musically, he could do it all: sing, play, arrange and produce".
Guns N Roses band member Slash said he was "one of the greatest musical talents of my lifetime. Maybe of the 20th century. RIP".
Pop songstress Katie Perry tweeted:
And just like that...the world lost a lot of magic. Rest in peace Prince! Thanks for giving us so much...

— KATY PERRY (@katyperry) April 21, 2016
Actor Samuel L Jackson tweeted: "I'm Crushed!! UK news reporting Prince Is Dead?! For Real?! Massive Loss for us all! What a Genius! Speechless."
Ex-Culture Club star Boy George said: "Today is the worst day ever. Prince R.I.P I am crying!"
American talk show host Ellen DeGeneres tweeted:
Prince was brilliant and larger than life. What a sad day.

— Ellen DeGeneres (@TheEllenShow) April 21, 2016
Chaka Khan shared a picture of herself arm-in-arm with the grinning star:
I LOVED him, the world LOVED him. Now he's at peace with his Father. Rest in power, @prince, my brother. pic.twitter.com/ZN6cc3WWuF

— Chaka Khan (@ChakaKhan) April 21, 2016
And as for his Instagram account? Purely outrageously trippy selfies of course, what else?! #sassy


The lyrics to one of his most famous songs, 'Purple Rain' say...
I never meant to cause you any sorrow
I never meant to cause you any pain
I only wanted one time to see you laughing
I only want to see you laughing in the purple rain
We can't think of anything more apt to leave you with on a sad day like today.
Watch Prince and The Revolution perform their iconic track 'Purple Rain' in 1984: