10 Legendary Jacko Dance Moves
On the fifth anniversary of Michael Jackson's death we check out the choreography that made him 'the man'. Whether it was the moonwalk, 'Billie Jean', or the forward lean in the 'Smooth Criminal' video, Michael's shapes and moves had us all trying to figure out the science behind those magical routines.
1. The Hat Move
Only Michael Jackson could make a trilby hat look that cool!
2. The Spin
We could never seem to perfect that gravity defying spin!
3. The Crotch Grab
We never understood why he felt the need to grab his crotch so much.
4. The Wind
We were always confused about where all that wind came from... and with such perfect timing!
5. The Moonwalk
Walking backwards whilst giving the illusion you are walking forwards…we all tried to master this one!
6. Leg Kick
We desperately tried to remember whether you kick with the right or left foot first.
7. The 'Billie Jean' Lights
Just how did he make the pavements light up whilst walking?
8. The 'Smooth Criminal' Lean
Michael fooled us all into thinking he could defy gravity with this famous move, however the secret is out! Turns out he had special shoes!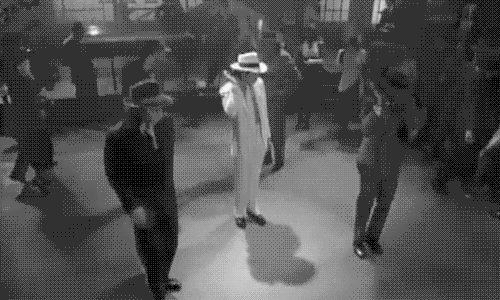 9. The Dust Scene in 'Remember The Time'
We'll never forget the moment he transformed from the dust! It was all special effects but it's still magical!
10. The Zombie Dance in 'Thriller'
Dead people have never looked so alive! Michael had us studying the routine down to a T.