Olly Murs Reveals Why He Won't Be Kissing Anyone Under The Mistletoe This Christmas…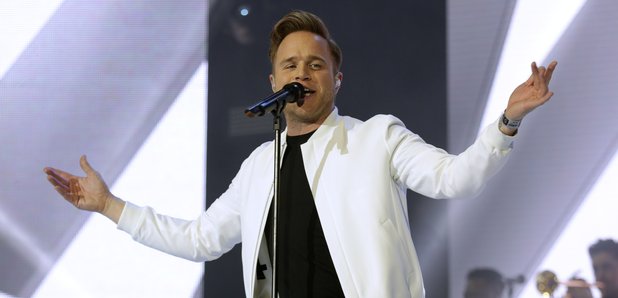 The hitmaker has opened up about why he no longer does public displays of affection...
The 'Grow Up' songmaker has vowed never to be caught kissing a girl in front of spying paparazzi again after he was snapped smooching a stranger in a nightclub in London last year.
The 32-year-old pop star wrote a song about the moment he locked lips with his admirer called 'Private', which is all about how he will only get frisky in intimate settings.
He recalled: "It was my fault. I got caught kissing a girl last year in London after 'X Factor' in a nightclub and that was put in the paper.
"I have obviously been out partying this year, I was with this girl.
"We were just chatting and she was trying to kiss me, trying to get my attention. In the lyrics of Private I allude to the fact that I don't do public displays of affection because I have been there and it doesn't work for me.
"If you want me to take you somewhere private, then we can kiss and do all that sort of stuff ..."
Meanwhile, the 'X Factor' runner-up - who competed on the ITV talent show in 2009 - has opened up about how he is appreciated more in the music industry now that he has four number one albums under his belt, whereas before people would "slag him off" behind his back and see him as a "reality-show puppet".
He told The Sun newspaper: "The perception was that I was just a reality-show puppet. That is what I was called for a long time. Here's another No1 album...
"I just kept shutting them up really and over the years everyone went, 'Oh, actually ... '
"People would slag me off and say things about me, then they would meet me and be like, 'Oh actually, he's all right'.
"I was like, 'Well then, why were you mugging me off for six months?'
"This was artists, media, radio presenters, TV presenters. You just win people over and that's what it's all about."