Olly Murs Carried Pictures Of This Famous Couple Around In His Wallet As A Teenager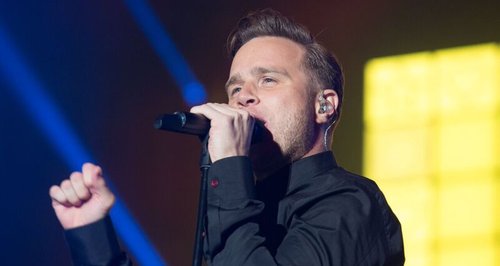 We all had crushes on celebrities as young adults, but rarely did we have the hots for both partners AT THE SAME TIME!!!
Mr Murs is DEFINITELY one of the Heart office's BIGGEST crushes, so it pains us just a little when he 'fesses up to fancying other people...but we completely agree with him on this one!
The singer admitted that he used to love not just Posh Spice but her hubby too when he was a teenager!
"I used to carry David and Victoria Beckham's pictures in my wallet. I fancied her, but loved him.
"You can see from my school photo that I wanted to look like David with my curtains."
Murs admitted that he thought that looking like the footballing legend would help him hook up with lots of lovely ladies. Cheeky!
Victoria and David Beckham attend an awards dinner | Picture: PA
The 32-year-old also dished on his rumoured romance with Heart presenter Caroline Flack.
The pop crooner admitted that although he'd have liked something to happen in the early days, the pair are now just good friends and their busy schedules certainly wouldn't allow for a relationship at the moment.
Plus, check out how hot he looks in his new music video... we can't get enough of it on Heart!
The cheeky chappy added that his ex-girfriend of three years, Francesca Thomas gave her approval for the album. Phewf!