Tina Fey Confirms The Mean Girls The Musical Is Like TOTALLY Happening!
12 May 2017, 11:44 | Updated: 14 July 2017, 12:01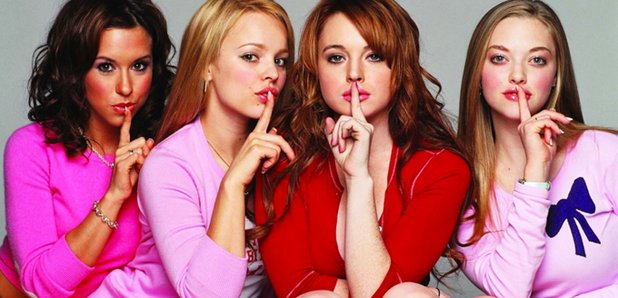 The comedian revealed all the plans for Mean Girls the musical on The Tonight Show with Jimmy Fallon.
Mean Girls is one of the most cult and loved films of the noughties!
Written by Tina Fey, the whole film from start to finish is full of iconic scenes and some of the most quotable lines in movie history.
So it was only a matter of time before it was destined for Broadway and now, it's finally happening! Tina shared the news on The Tonight Show With Jimmy Fallon whilst promoting the new series of her Netflix show, Unbreakable Kimmy Schmidt.
The show begins its first run at the National Theatre in Washington D.C on 31st October this year with hopes of taking it to New York's Broadway after that.
Although Fey admitted it could be a long way off yet, telling host Jimmy that "i'll probably come back here (on the show) five times before we go to Broadway but it is a real thing now".
Read More: Gary Barlow Strips NAKED For His Theatre Play 'The Girls'

The music for the show will be written by her husband Jeff Richmond and the lyrics by Legally Blonde The Musical's Nell Benjamin.
And if it's anything like the musical version of Legally Blonde – which won three Olivier Awards when it ran on the West End – then it should be SO FETCH!
If so, it might head to the UK one day!