WARNING: Britney Causes Serious DRAMA At The Billboard Awards 2016!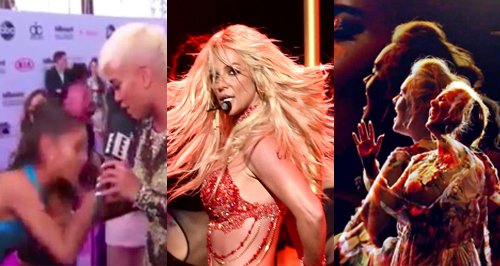 Oh My...?! Well, THAT was a big night wasn't it! From tears to tumbles, killer performances to glamorous gowns, here's all the MEGA gossip from the BBA's 2016.
1. Britney SLAYS AND takes us on a trip down memory lane...
It's safe to say that EVERYONE was talking about Britters during Sunday night's Awards show.
The 34-year-old set tongues wagging as she performed a stunning medley of some of her very greatest hits, ranging from her opening track 'Womaniser' to her classic 'Toxic'.
The singer hit the stage in a red leather dress, before taking it off to unveil a glitzy red bejewelled bikini underneath.
Swinging around a poll during her rendition of 'I'm A Slave For You', Ms Spears blew up the Twitterspere with her incredible moves.
#BBMAs: Watch Millennium Award winner @BritneySpears perform 'I'm A Slave 4 U' https://t.co/W16V4ozsgN https://t.co/6wgz4lbLbR

— Hollywood Reporter (@THR) May 23, 2016
She ended her five minute set on a high note with 'Toxic' although she did suffer a teeny tiny blip when she accidentally got out of time with
Britney Spears performing her hit 'Toxic' at the #BBMAshttps://t.co/BxTrzVAI0I

— Shady Music Facts (@musicnews_shade) May 23, 2016
2. The moment Adriana Grande fell over
…and gave 'E! Live on the Red Carpet' host Sibley Scoles the shock of her life as the presenter tried to help the 22-year-old regain her balance!
The singer is clearly mortified, but does well to laugh the slip up off and we don't blame her at all - sky high heels paired with a floor length gown can be a death trap!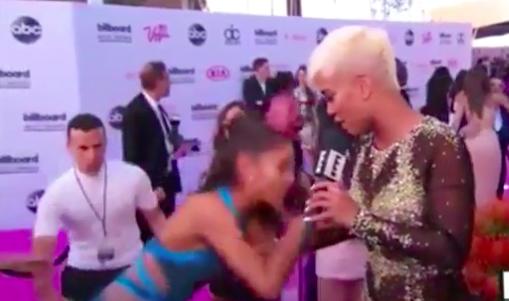 3. Adele dropped her new music video in dramatic style!
We were warned by the London lass herself that she "dances" in the accompanying footage for her new track and now we can see for ourselves what she meant!
Adele chose to drop the video in dramatic style at the 2016 Billboard Awards and we haven't taken it off replay since!
Clever visual effects blend multiple Adele's together as she moves and sways to the beat of her seriously catchy new song 'Send My Love (To Your Next Lover).
4. Madonna and Stevie Wonder's emotional Prince tribute
It was the moment everyone in the room was waiting for...an epic Prince tribute performance by Madonna and her special guest Stevie Wonder.
After a moment of silence to remember the late musical legend, Madge and Stevie got into the swing of things.

The Billboard Awards audience seemed to be loving her rendition of 'Nothing Compares To You' and 'Purple Rain' and the pop icon looked incredible in a shimmering purple Gucci suit with Prince's signature lace frilly sleeves. Sadly, everyone on the internet HATED IT.
5. When Celine Dion burst into tears on stage
Hey, it's emotional when you win an award... goodness gracious, we'd start blubbing!
The 48-year-old singer couldn't help but break down when her 15-year-old son René-Charles joined her on stage after she had accepted her 'Icon Award'.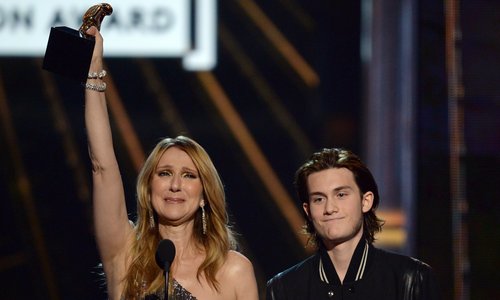 6. Ciara's Chain mail dress
It was the gown that had EVERYONE talking and pop superstar Ciara definitely knew what a storm she'd caused as she posed seductively for pictures.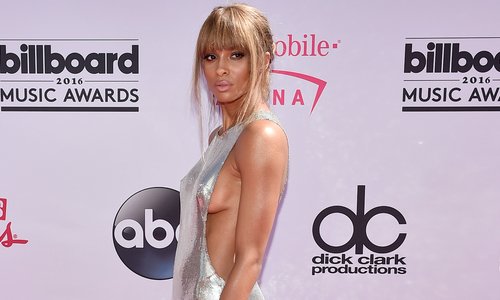 Aaaand breathe! Boy what a night!