Taylor Swift Falls Over On Set Of Her Fiery New Music Video 'Bad Blood'
The 25-year-old proved she can do no wrong at the moment as she debuted her FIERCE brand new music video at the American music awards. However, it wasn't all plain sailing as Tay Tay almost managed to injure herself whilst filming in an accident dubbed #stuntfail!
Update Tuesday 19 May:
Taylor Swift proves that she's as fearless in real life as her alter-ego Catastrophe in her new video 'Bad Blood'.
The 25-year-old posted a short clip of her accident or #stuntfail as it's come to be known to her Instagram account.
The behind-the-scenes footage, which shoes Taylor running through a wall and falling over amid flying rocks and dust looks terrifying and you can tell the crew are clearly worried!
However the musician, who we're more used to seeing strutting down red carpets than performing her own stunts merely looks us and says: "Yeah, I forgot to keep running, but I'm alright." Thank goodness for that and please be more careful in future Taylor!
Watch the heart-stopping moment here:
Stop everything!
Before you do anything else today, you NEED to see this video. Swifty has drafted in a whole host of kick-ass female friends to feature in her new video 'Bad Blood'.
The star-studded warriors are all played by real-life actresses, models and fellow pop stars, including 'Burn' singer Ellie Goulding, models Cara Delevingne, Gigi Hadid and Cindy Crawford and TV show 'Girls' writer Lena Dunham.
The amazingly cool montage follows Swift's Catastrophe recruiting and training up her gal-gang, in order to take on the double-crossing Arsyn, played by real life best mate Selena Gomez.
Watch the smoking hot new footage, complete with an all-star cast of Taylor's pals influenced by the 'Sin City' film franchise:
Tay Tay is known for writing her music about people who have affected her and many of her songs are about past boyfriends and loves gone wrong. The rumour mill has gone into overdrive with speculation as to who this new tune is about, with many speculating that the song is written about Taylor's relationship with fellow artist Katy Perry.
The pair allegedly once fell out over an argument about backing-dancers - a theory which would fit nicely with the slick production of the well choreographed moves in the video.
Directed by Joseph Kahn and featuring rapper Kendrick Lemar, 'Bad Blood' is the fourth video to be released of Swift's album '1989', following her hits 'Shake It Off', 'Black Space' and 'Style'.
According to 'Entertainment Weekly' each of the characters even got to choose their own names - nice touch Taylor!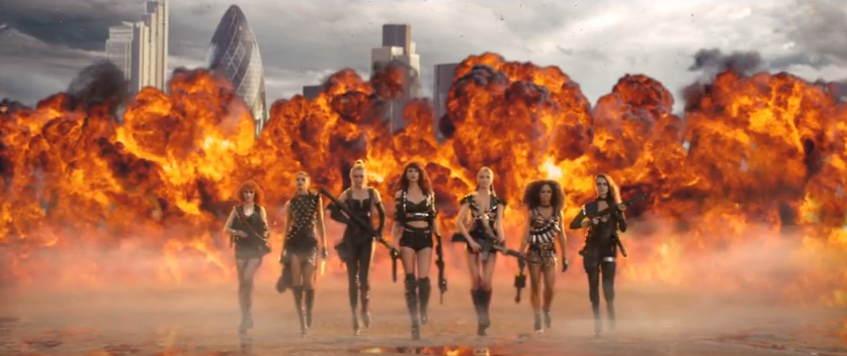 It was an fantastic night for Taylor!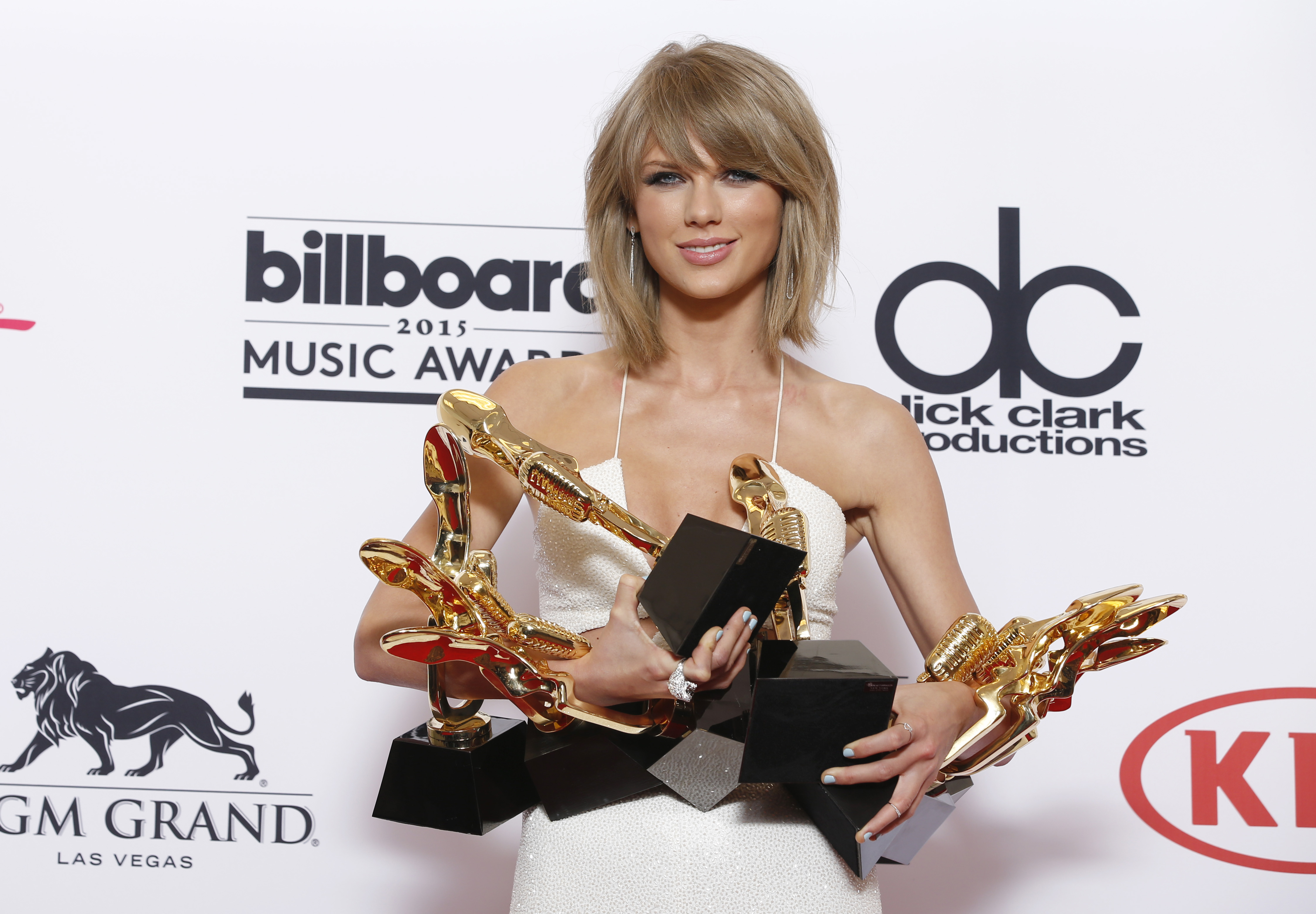 As well as multiple accolades, the singer took home new fewer than eight awards, including the coveted 'Billboard Chart Achievement Award' - the only award voted for the public via the website 'Billboard.com'.
However, the gorgeous blonde wasn't the only one to clean up at the glamorous music event. One Direction took home 'Best Touring Artist' and 'Top Group', John Legend won 'Best Radio Song' for 'All of Me' and Sam Smith scooped 'Top Male Artist' and 'Top New Artist'.
However, it was undeniably Taylor's night, and her incredible success didn't go unnoticed by her new beau Calvin Harris.
Watch the emotional moment when Taylor gives Calvin Harris a huge hug before going on stage to collect her award.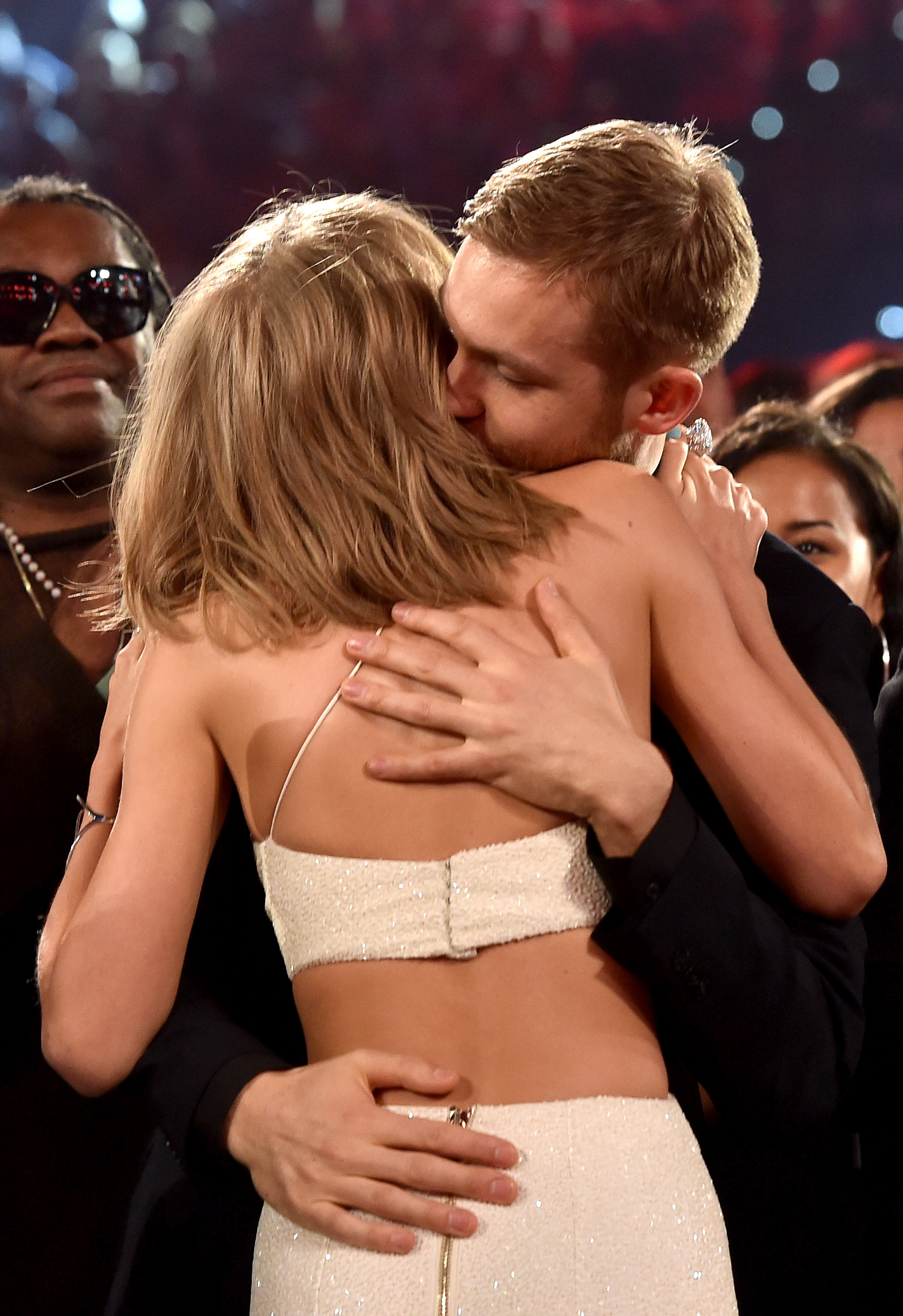 One thing's for sure, we sure wouldn't want to get on the wrong side of Catastrophe - the gloves are certainly off!
Meet Catastrophe. #BadBloodMusicVideo pic.twitter.com/q9P7JJoWld

— Taylor Swift (@taylorswift13) May 7, 2015
After we wrapped. #BadBloodMusicVideo @selenagomez @SerayahLove @GiGiHadid @iammarthahunt @Zendaya pic.twitter.com/hmyjxJqoCr

— Taylor Swift (@taylorswift13) May 18, 2015
…and the fans are obviously very happy too!
Absolute best video I've seen in years! Taylor is off.the.chart!!!!!! #BadBloodMusicVideo @taylorswift13

— Faith Hill (@FaithHill) May 18, 2015