CRINGE! Awkward Moment Katy Perry's Dancer FALLS Off The Stage At The Brits!
23 February 2017, 11:33 | Updated: 27 July 2017, 09:25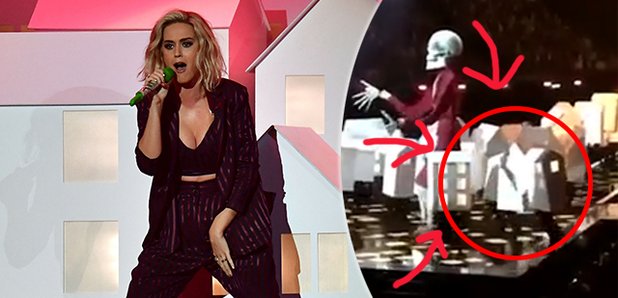 Katy Perry's backing dancer stole the show at the Brit Awards but for all the wrong reasons when they fell off the stage.
It's pretty epic if you ever get the chance to be a backing dancer for Katy Perry at the Brit awards. It's less cool when you take a tumble off the stage.
During Katy's performance of her new release, Chained to the Rhythm, one of her dancers - dressed as a house - fell spectacularly into the audience.
Unfortunately for Katy and the dancer, viewers noticed the slip up straight away, taking to twitter to point it out to others.
I thought Katy Perry's backing dancer falling off the stage was a wonderful homage to this country's housing crisis.

— Robin Morgan (@robinjaymorgan) 23 February 2017
Katy Perry also used her moment in the spotlight to make a controversial political statement about the two leaders of the USA and the UK.
Giant skeleton effigies of British Prime Minister Theresa May and US President Trump took to the stage, dancing together and shaking hands.
The 32-year-old singer - who campaigned for Hillary Clinton during the Presidential election - said that she was inspired to write her comeback material after feeling "depressed about the outcome of the election.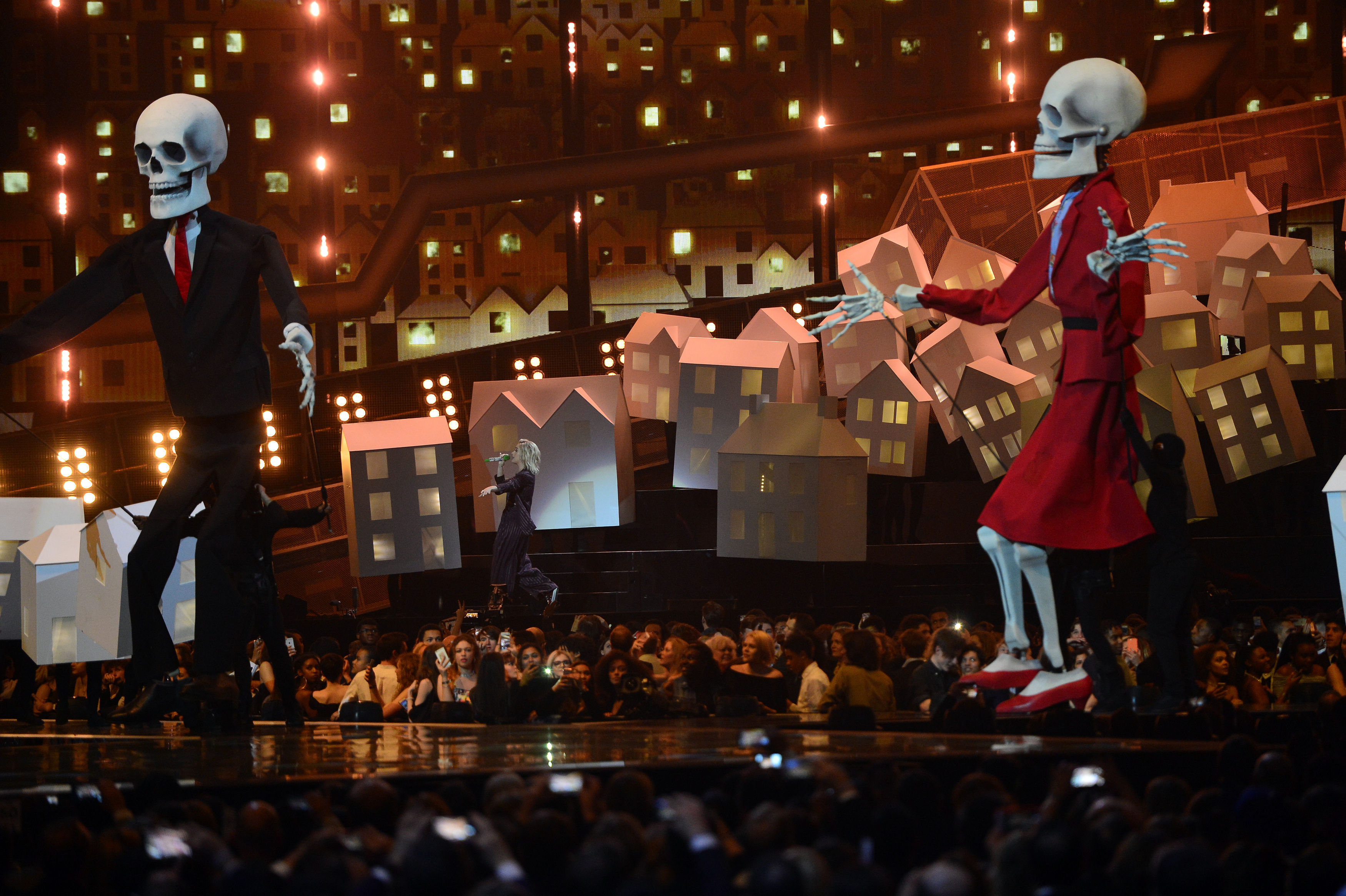 Donald Trump and Theresa May effigies. Picture | PA
She said: "This was after the election and I was kind of depressed and, you know, I definitely didn't want to write a club banger.
"I was like, 'how are we writing a club banger when the world is on fire?' It was a nice exercise of like writing a song that at first listen is a really fun song, but I guess the more you dive in to it, it has a different sub-text."
Sooooooo #KatyPerryBRITS just blew my mind. OMFG pic.twitter.com/GcHji1f8da

— Sam Callahan (@CallahanMusic_) February 22, 2017