Cheryl denies new single is about Liam Payne as she teases comeback
6 November 2018, 12:23 | Updated: 6 November 2018, 16:09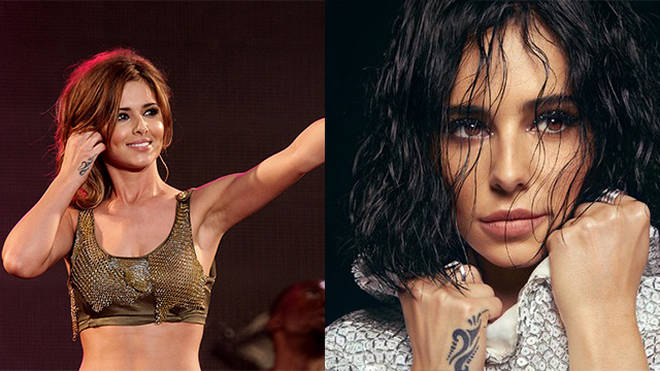 Cheryl is returning to music following the birth of her son, Bear, with the One Direction star in 2017.
Cheryl, 35, has been forced to deny her ex-boyfriend Liam Payne, 25, is the inspiration behind her new comeback single Love Made Me Do It.
In lyrics from the song Cheryl appeared to allude to her ex as a "f**ker" following their highly publicised split from Liam iin July.
The lyrics read: "Oh my god, I'm such a sucker, I fall in love with every f***er.
"Love made me do it... and I'd do it again."
However, Cheryl has now denied the speculation claiming the song is just about being free and in love.
"It's something that anyone who's been in love will be able to relate to in some way or another.
"It's not about one specific person or relationship, it's more about me being the lover of love that I am. I just love love!"
Cheryl's solo career has gone from strength to strength since leaving Girls Aloud, and in 2014 she broke Geri Halliwell's record to be the only UK female to have five number one singles, until Jess Glynne took the crown with her sixth number one this year.
Read more: Fans are calling for a Girl's Aloud reunion after Sarah Harding made this gesture
Now she claims she has found her own voice after taking time out to focus on making the type of music she loves.
Cheryl explained: "No A&R, no legal, no head of label, no one."I just made the music from a really pure place, music simply for the love of it."I thought, if I don't know what I'm doing by now, then I don't know what I'm doing in this industry."
The news comes after Cheryl announced the exciting news on Twitter by sharing a teaser clip of her new single Love Made Me Do It along with the date of the release, Friday 9th November.
She also teased a clip of her new music video on Instagram, resulting in fans going wild for her musical return.
One excitedly said: "I am ready for this!!!" while another said "Can't wait to hear this!"