Ed Sheeran's 'Galway Girl' Video Is FINALLY Here And Well Worth The Wait!
4 May 2017, 13:09 | Updated: 11 July 2017, 11:27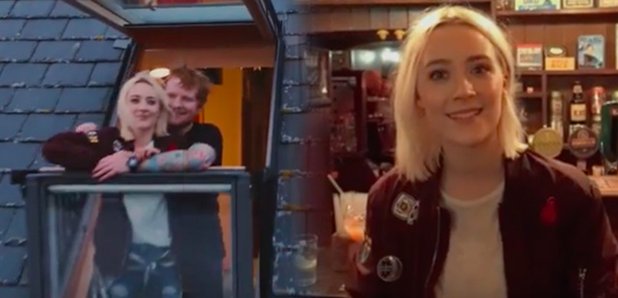 It's two months since Ed Sheeran released his album Divide and FINALLY we've been treated to a video for Galway Girl!
There's no doubt that 2017 has been ALL about Ed Sheeran!
In January we were gifted his comeback singles 'Shape of You' and 'Castle on a Hill' and then in March he unveiled an entire album, 'Divide', before embarking on a sell out world tour.
Now over two months since we first heard Ed's album track ode to Ireland, 'Galway Girl' and finally the video is here!
The video has been shot by Ed himself and sees him exploring the Irish town of Galway alongside Irish actress, Saoirse Ronan (Lovely Bones, Atonement).
In it you can see Ed being led by the blonde actress through pubs and clubs and through streets where unsuspecting members of the public are visibly shocked to see who they are standing in front of!
Amongst the people he is seen to surprise in the video are a group of Irish dancers and a busker and he even tried his hand at Irish dancing and gets a tattoo!
That's a LOT to fit into one night out, let alone a music video but we love it!
Ed, can we go on a night out with you soon please?