You Won't Believe How Much These Christmas Songs STILL Make Each Year!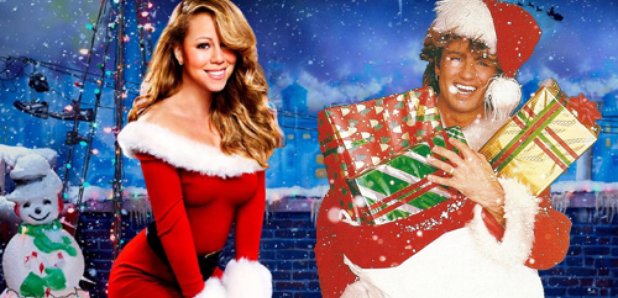 Turns out these songs were more than a one-hit wonder, as these artists are STILL raking in a fortune in royalties.
Turns out all you should really wish for at Christmas, is a smash single!
Yep, turns apparently the key to financial freedom is to come up with a catchy festive melody that will keep people singing along for years to come and more importantly the cash rolling in.
According to the figures, Mariah tops the list as the Queen of Crimbo with iconic single 'All I Want For Christmas' stacking up copious amounts of dollar each year.
It's thought she also tops up her earnings by performing the single over the festive season, and earned a whopping $300,000 for a single performance of the song in New York last year.
Closer to home, British stars such as Slade, The Pogues, Jonah Lewie still rack up cash in royalties every year despite no longer being chart regulars.
Slade's 'Merry Christmas Everyone' made an estimated £500,0000 last year, but seems to have dropped in favour this year pulling in a modest amount of £165,000.
Mariah Carey's 'All I Want For Christmas' may have pulled in £610,000 this year but it was knocked off the top spot by Fairy Tale of New York by The Pogues which pulled in £665,000, over £200,000 more than the classic made last year.
TOP-EARNING CHRISTMAS SINGLES (last year's figure in brackets)
Fairy Tale of New York by The Pogues: £665,000 (£400,000)
All I Want For Christmas Is You by Mariah Carey: £610,000 (£376,000)
Last Christmas by Wham! £390,000 (£300,000)
Merry Christmas Everyone by Shakin' Stevens: £196,000
I Wish It Could Be Christmas Everyday by Wizzard: £180,000
2000 Miles by The Pretenders: £168,000 (£102,000)
Stop the Cavalry by Jona Lewie: £107,000 (£120,000)
Merry Christmas Everybody by Slade: £165,000 (£500,000)
Mistletoe and Wine by Cliff Richard: £75,000 (£100,000)
Stay Another Day by East 17: £97,000