How Well Do You Really Know These Christmas Songs?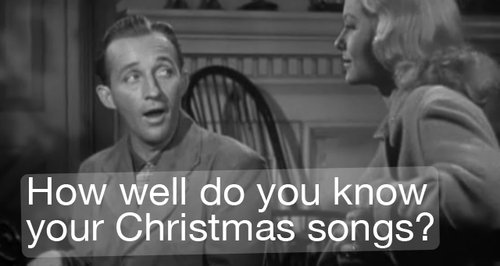 So you call yourself a Christmas song buff? Take the quiz to see if you live up to your title...
Heart radio will be whacking up the festivities from December 1st when we start our CHRISTMAS full throttle, but until then we aim to test your Christmas cred a little quiz.
It's that time of year again when you find yourself humming along to Jingle Bells in your head, or perhaps it's a more traditional carol that you get stuck in your head, like Silent Night.
We reckon we could sing along to most of the choruses but the verses? That's a whole different ball game.
From All I Want For Christmas to Santa Claus Is Coming To Town, the festive season is jammed with tunes, but can you guess them from just one line?