Victoria Beckham's biggest solo hits: Out Of Your Mind, Not Such an Innocent Girl and This Groove
7 November 2018, 13:09 | Updated: 26 November 2019, 09:16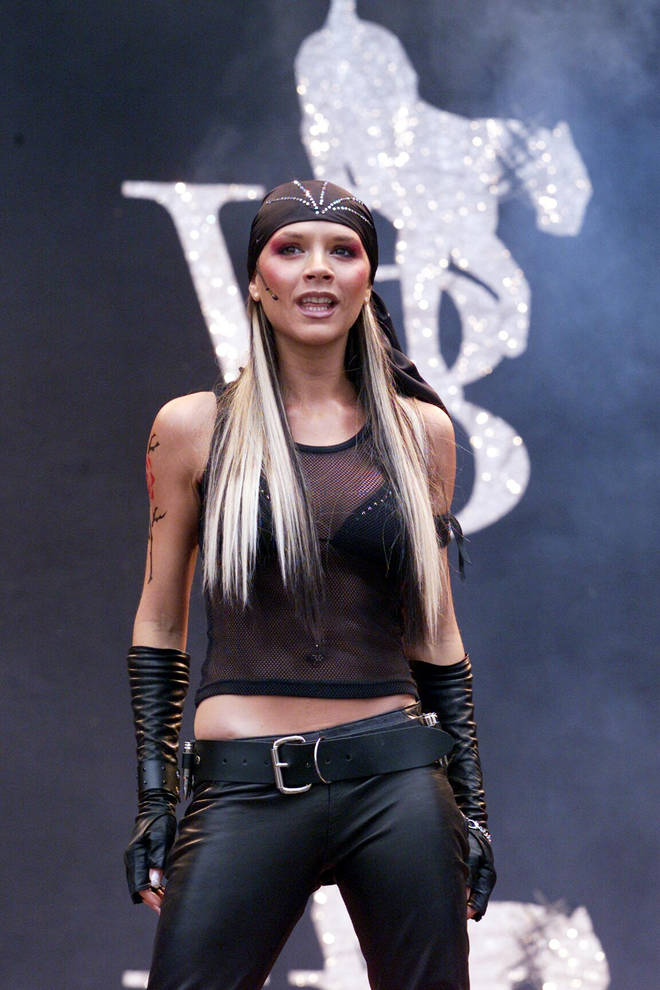 While the Spice Girls reunite for a stadium tour without Posh, we look back at Victoria Beckham's short - but very sweet - solo career.
After shooting to fame with the Spice Girls in 1996, Victoria Beckham has gone on to become a bonafide fashion icon with her successful eponymous range.
Here. we take a look back to when Victoria first stepped out of the shadows of her Posh Spice persona.
Out Of Your Mind (with Dane Bowers and TrueSteppers) - 2000
Victoria ditched her Posh persona by going garage with the help of producer duo True Steppers and former boyband alumni Dane Bowers.
With more intense dance routines than Spice fans had previously seen and a completely new genre for the group, Victoria scored the biggest first week sales for a solo Spice Girl single with over 180,584 copies sold in just a few days.
Featuring the iconic lyric 'Ice Cream, you're out of your mind' Victoria fully embraced the changing music landscape since the Spice Girls made their debut almost five years before.
Not Such an Innocent Girl - 2001
Serving as her official debut solo single, record label execs had high hopes for Not Such an Innocent Girl and Victoria embarked on a huge promo campaign in a bid to hit the top spot.
She found a formidable foe in Kylie Minogue's monster hit Can't Get You Out of my Head, and unfortunately lost to the Australian singer.
The futuristic music video saw Victoria split into a light and dark persona do battle in an outer-space arena that makes Star Wars look budget.
A Mind of Its Own - 2002
After releasing two solid bangers, Victoria slowed things down for the second - and final - single to be lifted from her debut album.
A Mind of Its Own saw Vicky B embrace her spoken-word talents for a haunting intro that leads into a lush ballad of a lovelorn damsel.
Proving her talents extend beyond the English language, Victoria also released a French translation of the song - Mon Coeur N'en Fait Qu'a Sa Tete - which roughly translates to 'my heart does what it wants to.'
READ MORE: Melanie C's biggest solo hits: I Turn To You, Never Be The Same Again and Anymore...
This Groove - 2003
Victoria released This Groove as the lead single for a proposed double album that was to mix euro pop with R&B jams, but sadly it never materialised after the record label went bust.
This Groove was a slick R&B slow-jam that saw Victoria woo a love interest with her sultry vocals.
It peaked at number three in the UK charts and became the 88th best-selling single of 2004.
Let Your Head Go - 2003
Released as a double A-side with This Groove, Victoria embraced her pop credentials on the super camp disco track, Let Your Head Go.
While it's parent album failed to materialise, fans continue to enjoy the hugely underrated music video that sees Victoria play up her Posh Spice persona.