Twitter Just Discovered That Natalie Imbruglia's Torn Is A Cover Version
25 August 2017, 13:01 | Updated: 25 August 2017, 14:15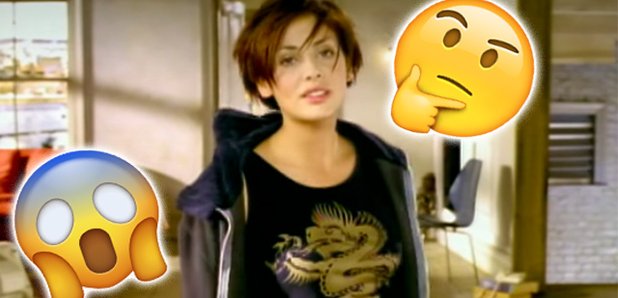 People didn't realise this 90s song was a cover and have gone into meltdown.
As someone to list you some of the biggest songs of the 90s and we bet it wouldn't take them long before they landed on Torn by Natalie Imbruglia.
The Austrlian-British songbird released the song in 1997 and it headed straight to number one in the UK singles chart before going onto dominate charts around the world.
But despite pretty much knowing EVERY word and belting it out at every family party with a glass of wine in hand, did you know it's actually a cover version?
Yep, Natalie wasn't the first to sing the iconic ballad as it was originally written by LA based band Ednaswap in 1993. You may be sitting there thinking "everyone knows this!" - well it turns out a lot of people don't, and Twitter went into full on meltdown upon hearing the news.
every "90s kid" comes of age 3 times:
• 18th birthday
• 21st birthday
• the day they find out natalie imbruglia's version of torn is a cover

— horse the band (@VilinskiKonjic) August 24, 2017
It all started when Twitter user @VilinskiKonjic shared this post sparking a LOT of questions for people.
world-changing news

— Mike Jennings (@mikejjennings) August 24, 2017
This isn't personal but I kinda hate you right now

— Morgan Carlston (@MorganCarlston) August 24, 2017
......what pic.twitter.com/3eAZvLbXAQ

— sarah (@sarah_michellex) August 24, 2017
If you didn't know then we'd agree its pretty life changing news!
We're going to immediately go and listen to the other versions of the song because it has been covered a ridiculous amount of times, not just by Natalie! Did you know that One Direction have their own version of Torn too?
Well you do now! We think we'll be hard pushed to find one we're as fond of as the 1997 Natalie Imbruglia classic, but Ednaswap we salute you.