5 Things You Need To Know Today - Monday 3rd August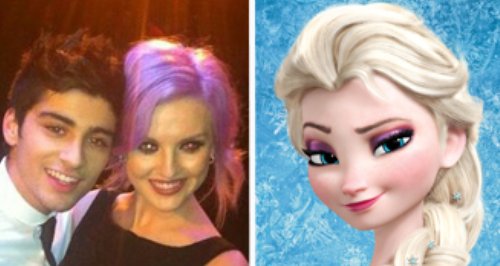 Baby joy for Andy Murray and Kim Sears, new movie cast lineups and the world's first unstealable bike!
All your bitesize news in one handy place!
Friday 7th August 2015:
Baby Joy For Andy Murray And Kim Sears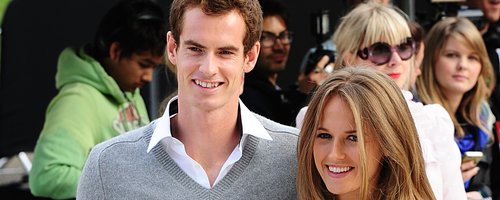 The pitter patter of tiny feet is allegedly on they way for the tennis player and his wife Kim.
The couple, who tied the knot during a lavish wedding in Scotland back in April, have reportedly told friends and family they are starting a family with their first child due in February 2016. The news comes after 'The Sun' revealed Kim had visited the hospital for a 12-week scan.
Will The Spice Girls Reunite For An Anniversary Tour?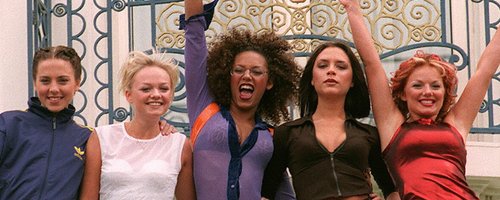 The rumour mill has gone into overdrive with whispers of a Spice reunion tour… sans Victoria Beckham.
According to 'The Sun' the girls behind hits including 'Wannabe' and 'Viva Forever', are planning to reunite for an international fur next year.
The band haven't been seen performing together since the closing ceremony of the London 2012 Olympics and although were were all DESPERATE for this to be true...
We have the lowdown from Emma herself on the rumours:
Jenson Button And His Family Gassed Whilst On Holiday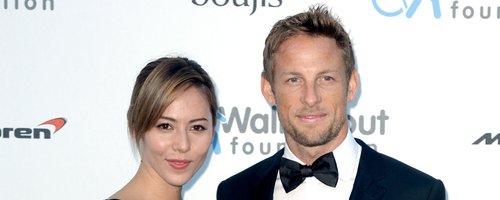 When you're relaxing on holiday in Saint-Tropez with your family and friends, the last thing you want to have to thing about is being burgled whilst you sleep.
However, for Formula 1 driver Jenson Button and his wife Jessica, this is exactly what happened when two men broke into their house and stole jewellery and valuables reportedly worth £300,000, inkling Jessica's engagement ring.
The couple who married in Decemeber are said to be "unsurprisingly shaken" after rumours that anaesthetic gas may have been used to help keep them asleep.
Thousands Warned After Drinking Water Parasite Scare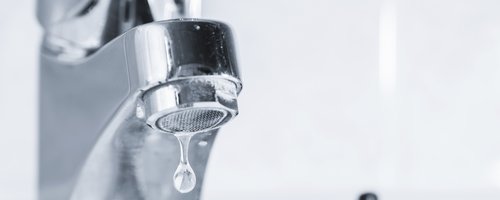 People in northwest England are being advised to boil their H2O after traces of icky bugs were found in the supply.
Cryptosporidium, which can lead to cases of vomiting and stomach cramps was detected by a treatment world in Preston.
United Utilities is encouraging customers to boil the water they need for drinking, preparing food and brushing their teeth "as a precaution until further notice".
Zayn Malik Seems To Be Enjoying The Single Life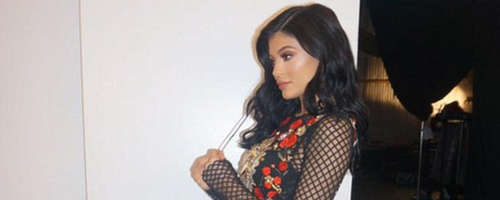 The former One Direction member has barely been out of the news this week after splitting with his fiancee of two years, Little Mix's Perrie Edwards - rocking the pop world.
Nevertheless, the 22-year-old doesn't seem to be feeling too sorry for himself and has been spotted out clubbing with pals in Los Angeles.
Now the cheeky choppy has stoked the rumour mill by favouriting a rather sexy picture of 17-year-old Kylie Jenner.
Thursday 6th August 2015:
Colin Farrell Joins The Cast Of 'Fantastic Beasts And Where To Find Them'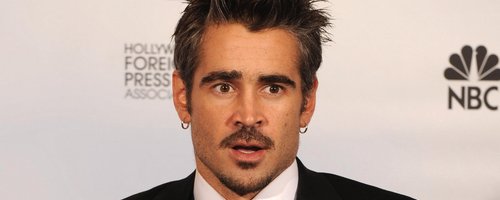 It's turning out to be an all star line up for the new 'Harry Potter' spin off as the latest cast member is confirmed for the new movie.
'True Detective' star and ladies favourite Colin Farrell will be joining Eddie Redmayne, Katherine Waterston and Dan Fogler for the upcoming flick based on 'Harry Potter' author J.K Rowling's book.
The 39-year-old will play a wizard named Graves according to 'The Hollywood Reporter'. Rowling has spoken out that although the book is set in the wizarding world, it is not a prequel to the beloved 'Harry Potter' franchise.
Is Britain Falling Out Of Love With Tea?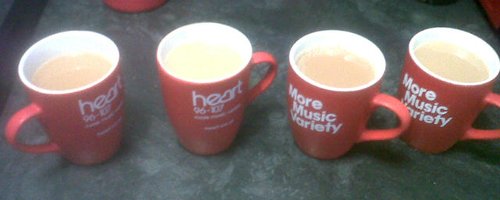 We're a nation of natterers and there's no problem in the world that can't be set to rights over a cuppa and a biscuit.
Right? Well apparently our tastes could in fact be be changing. Research shows that sales of good old traditional English Breakfast Tea have fallen by around 22% in the last five years alone, as we opt for more exotic flavours such as herbal and 'health' teas.
Not just that, but it seems we're taking new health warnings seriously. Brits are ditching their biccys, too, with sales falling by about 40 million kilograms since 2009.
Moroccan Scott Cannon Upstages Mum On Her Big Day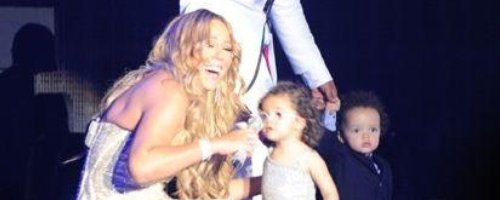 Any mum will sympathise. You never usually take time for yourself, but even when you do try to, your darling offspring usually have other ideas.
Well that's exactly what happened to poor Mariah Carey when she was awarded a star on the Hollywood Walk of Fame yesterday.
Joined by her two adorable children Monroe and Moroccan, it was quite clear that the twins had other ideas about who the day was all about. Cheeky nippers!
'Selfies' Are Our Birthright… Apparently!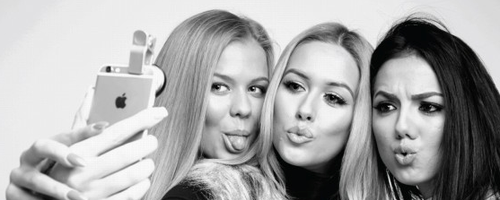 Isn't technology amazing! Electricity allows us to light our homes, the internet allows us to discover incredible information and with the invention of the smartphones, the world is the mere touch of a button away.
But what do us Brits do with these incredible advances? Yup. We take 'selfies'.
Now that most iPhones and Android devices are fitted with digital cameras as standard, us Brits just can't resist snapping away at our best side. Research says that one in ten British adults take at least one 'selfie' a week! …Well, who can blame us really?
Benedict Cumerbatch Is The Perfect Shakesperean Actor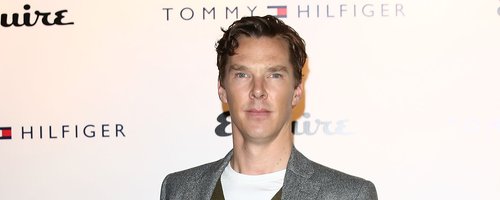 The 'Sherlock' actor has wowed audiences with his portrayal of one of Shakespeare's most famous and haunted characters, Prince Hamlet of Denmark.
The Hollywood star thrilled theatregoers and earned rave reviews from fans, crowds members and critics alike, for his performance at The Globe in London. Well, no surprises there then!
Is This The World's First 'Unstealable' Bike?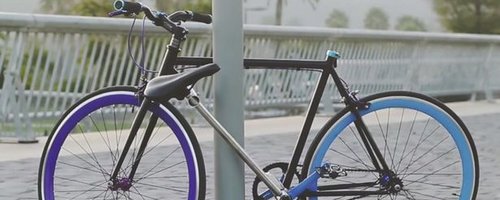 The new invention claims to be the first 'unstealable bike'. But how exactly does it work?!
Titled the 'Yerka' and created by three clever inventors from Chile, the cycle apparently breaks if anyone tries to take it. The three friends in their early 20s wanted to deter thieves, so created the concept of a bike who's frame spits in half and can be clipped around an immovable object. Neat.
Paws off then!
Wednesday 5th August 2015:
Zayn Malik And Perrie Edwards Split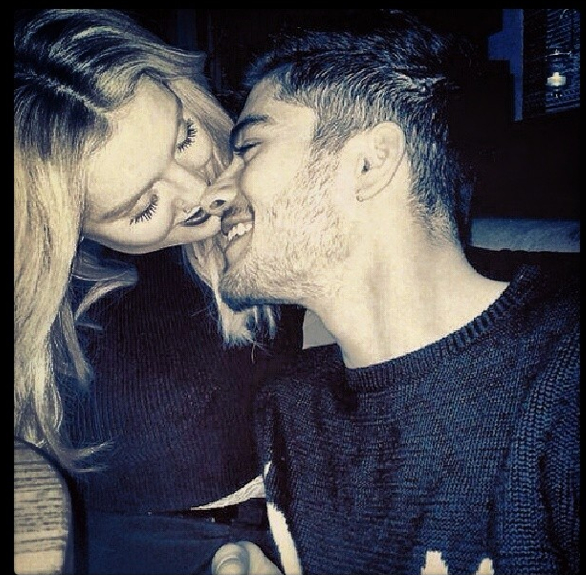 It's the end of the road for the former One Direction band member and his gorgeous Little Mix fiancée. The pair, who have been engaged since August 2013, have decided to go their separate ways after Zayn reportedly called off the relationship.
Just Want To Thank All My Family, Friends And Fans For Helping Me Get Through This Hard Time! Because Of You All Im Still Smiling

— Perrie Edwards (@PerrieOffic__) August 5, 2015
Kermit The Frog And Miss Piggy Announce They're Separating
It seems it's the end of the road for another showbiz couple also.
The beloved diva and her amphibian partner are undoubtedly one of the most adored couples in entertainment. However, despite many fictional on-screen weddings between the pair, it's unclear whether the two were ever actually married or simply romantically involved.

Nevertheless, since the split it seems Kermit is already moving on, as he announced via Twitter that he's already dating another pig named Denise. My my that frog doesn't waste any time!
Here is the official statement from @RealMissPiggy and myself regarding our relationship: pic.twitter.com/uHCSsokqWR

— Kermit the Frog (@KermitTheFrog) August 4, 2015
Can Curry Help You Live Longer?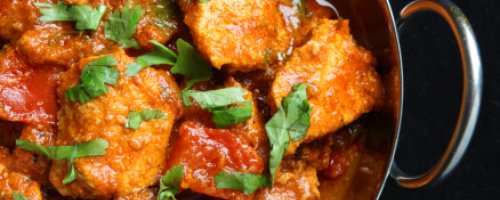 The key to longer life is a much sought after secret. However, researchers claim they may have found a rather unusual answer.

After studying the diets of the Chinese, scientists are claiming that eating spicy food can contribute to living a longer life. Get in!

They found that those who ate spicy food regularly, reduced their risk of dying by 14%. Better make ours a curry every night of the week then please!
Kim Kardashian Helps One Fan's Dreams Come True
The 34-year-old reality TV star had a big surprise in store for one of her biggest groupies this week.

The keen social media user wowed 21-year-old Myleeza Kardash with a surprise meet-and-greet with her idol, complete with a very special personalised message from little North West and a pair of Adidas Yeezy Boost 350 trainers, from Kanye West's new collection.
Have The Chinese Winter Olympics Ripped Off 'Frozen'?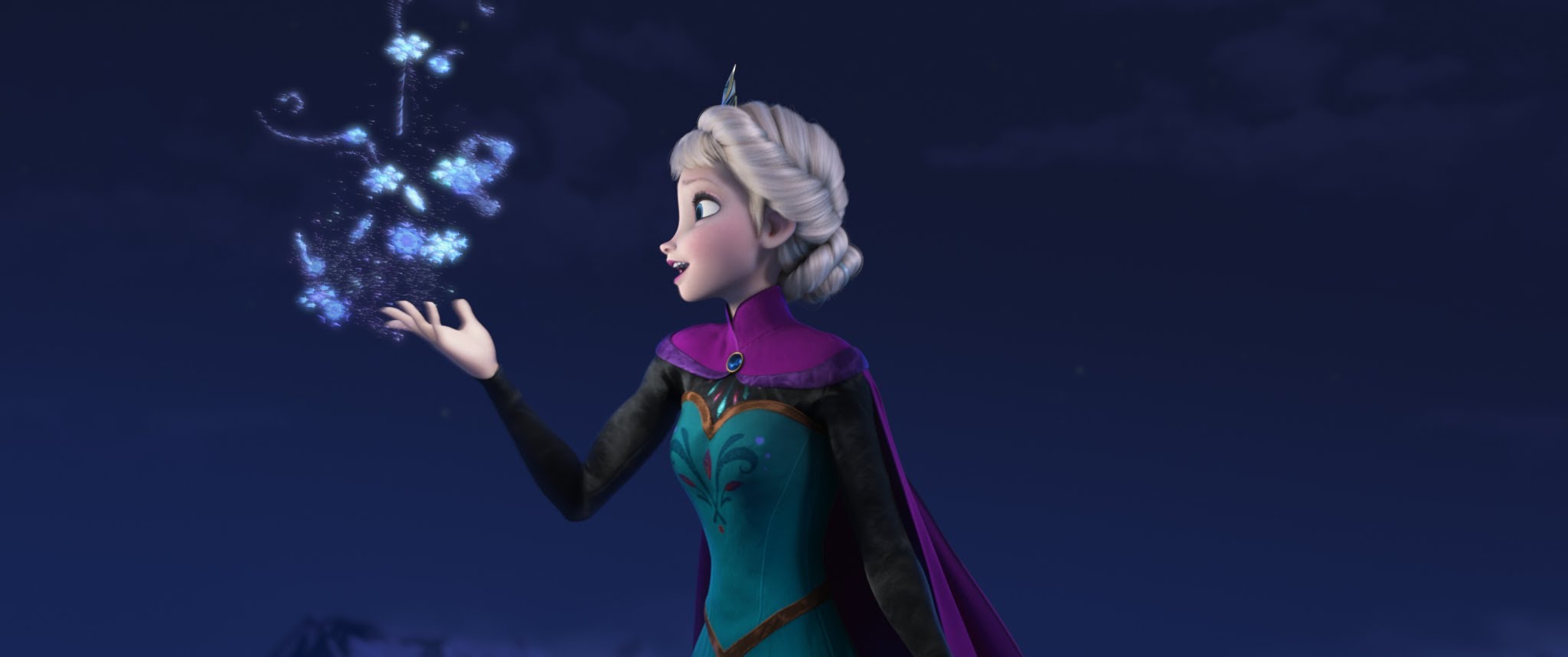 Critics are complaining that the theme tune for the Winter Olympics, titled 'The Ice and Snow Dance' is a copycat version of the song 'Let it Go' from the popular Disney blockbuster.

Composer Zhao Zhao has been accused of plagiarising after critics have pointed out glaring similarities to the 'Frozen' anthem.

One thing's for sure, Elsa would NOT be best pleased.
Cilla's At The Top Of Her Game Once Again!
The late and great singer could be set for chart success after fans began a campaign to get her track 'Anyone Who Had A Heart' to Number One! The track is currently in eighth place on The Big Top 40 chart.
We're definitely throwing our weight behind this one!
Tuesday 4th August 2015:
Cilla Black's Sons Pay Tribute To Their Mum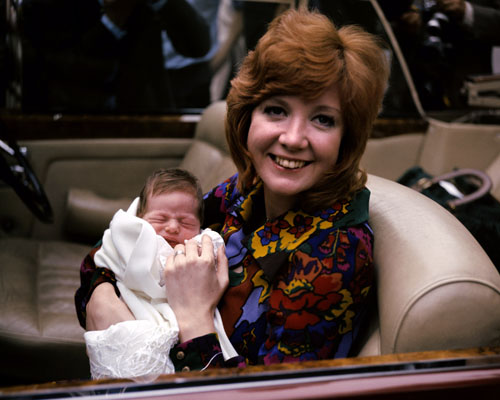 Robert, Ben and Jack Willis have released a heartfelt statement about losing their mum. Read it below...
"We are devastated by the sad loss of our mother, but have been deeply touched by all the kind messages of support from her friends, fans, the public and media.
"We would like to thank everyone, especially the people of Liverpool. The tributes and condolences have really helped us through these difficult times.
"The Spanish authorities have now told us we are able to bring Mum home, which we hope to do as quickly as possible.
"We would also like to thank all those involved for their assistance with this matter. We respectfully request for our continued privacy to grieve."
Lewis Hamilton's New Hairdo Splits Opinion
Formula One driver Lewis Hamilton was only too happy to show off his latest hairstyle, however it appears fans aren't too impressed with his braided hairdo with some taking to social media to mock the star's decision.
Lewis. Quick FYI. This isn't a Hair Do it's a Hair Don't. http://t.co/LAAADFnsR2— James Hickman (@James_Hickman) August 3, 2015
What has Lewis Hamilton done to his hair

— Callum Növelli (@Callum_Novelli) August 3, 2015
@LewisHamilton that's good maybe you can go and have your hair transplant . Just ask Wayne where he had he's

— tank & ian (@Tankbulldoguk) July 27, 2015
Gwen Stefani And Gavin Rossdale Split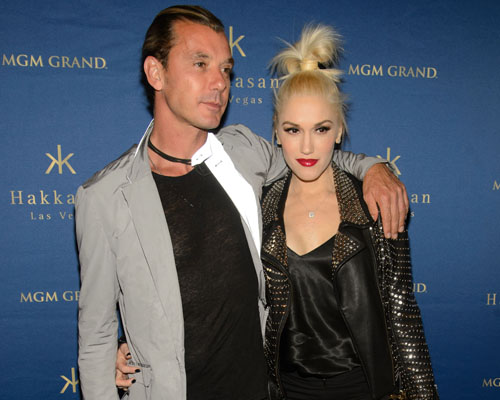 Gwen Stefani and Gavin Rossdale have called time on their marriage after 13 years. The No Doubt front woman reportedly filed for divorce from her the former Bush guitarist citing irreconcilable differences for their split.
The former couple, who married in 2002, have three sons together, and are seeking joint custody of their children Zuma, Kingston and Apollo.
In a statement released to the media, the pair insist they will remain amicable for the sake of their kids.
"While the two of us have come to the mutual decision that we will no longer be partners in marriage, we remain partners in parenthood and are committed to jointly raising our three sons in a happy and healthy environment. To that end, we respectfully request privacy from the media during this time."
Wayne Rooney Is NSPCC's First Ambassador For Childhood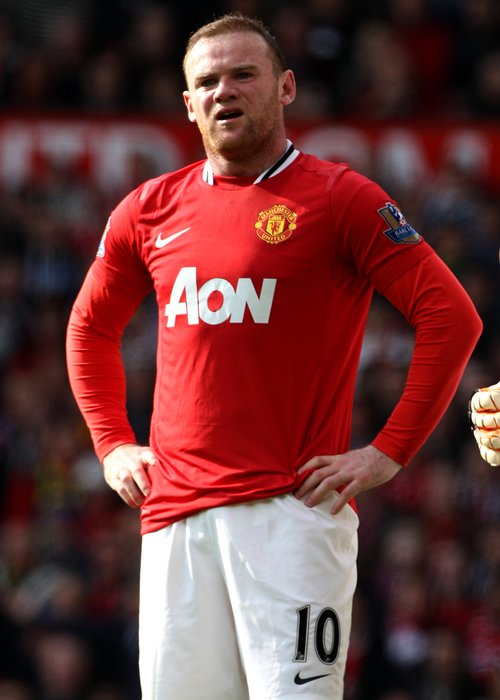 The England striker, a father of two boys Kai and Klay, will be using his time off the pitch to help the charity fight abuse of children by supporting and raising awareness of it's campaigns and services.
NSPCC are hoping Rooney will encourage more young boys to speak out about abuse or if they are struggling to deal with bullying or depression.
London Is The Most Googled City In The World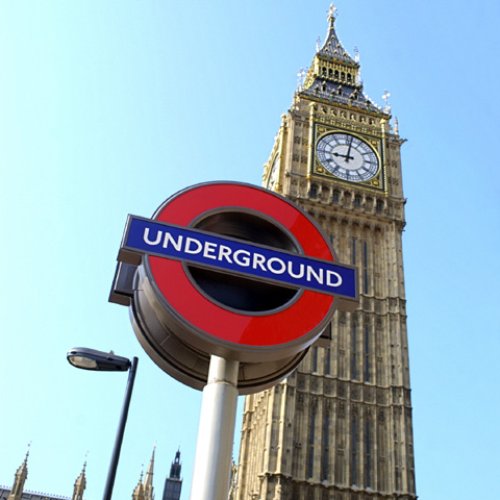 England's capital city is officially the hotspot for tourists wanting to visit art galleries, performing arts and innovative design.
Research shows that London generates more searches than any other city in the world, with the National Science Museum topping ranks on average as the most googled museum.
Well, now we know where to spend the summer!
Will Smith Takes To Facebook To Deny Divorce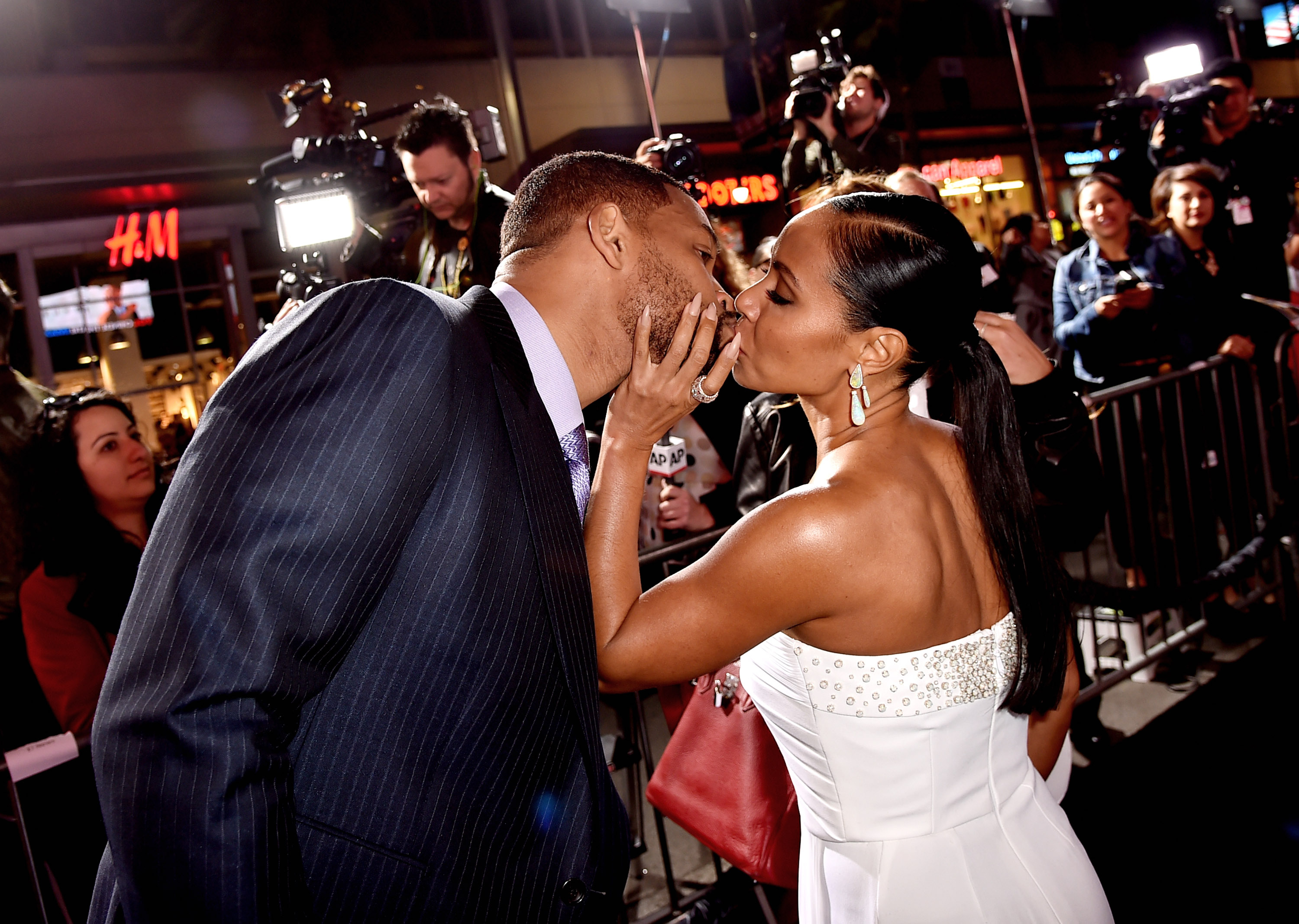 Will Smith and Jada Pinkett-Smith have long been one of Hollywood's most adored couples, however the 'Men In Black' star was forced to deny split claims.
The 46-year-old actor took to Facebook to dismiss the rumours as "foolishness" denying he and Jada had any intention of filing for divorce after 18 years.
Under normal circumstances, I don't usually respond to foolishness. (Because it's contagious) But, so many people have...

Posted by Will Smith on Monday, 3 August 2015
Monday 3rd August 2015:
The World Remembers Cilla Black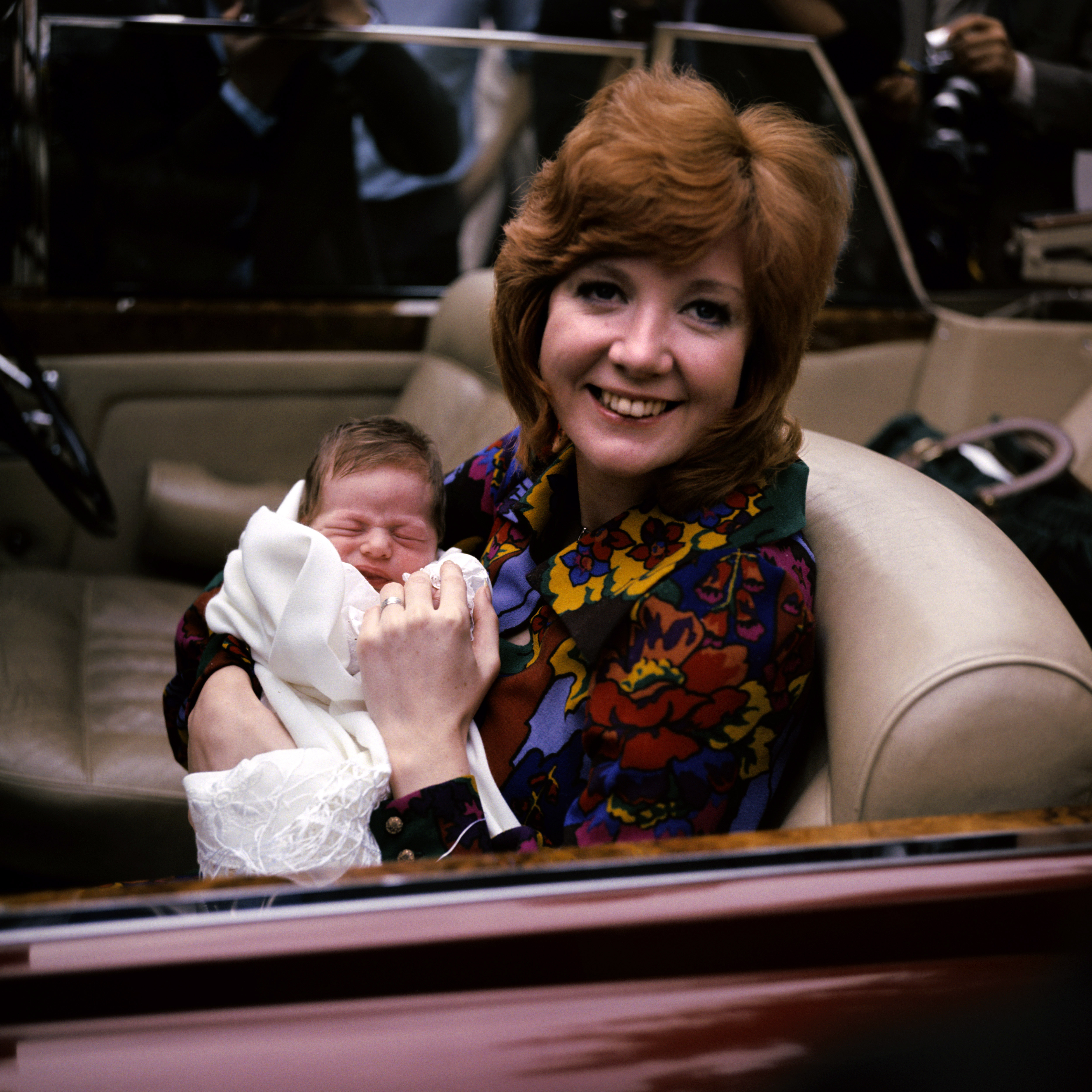 Tributes are still pouring in this morning for Cilla Black who sadly died yesterday of natural causes at her home in Spain age 72. Beatle Ringo Starr leads tributes, followed by the likes of Paloma Faith and Holly Willoughby as well as Hollywood actor Russell Crowe.
I just heard the news Cilla black has left us she was a good friend we will all miss her peace to Cilla peace and love to the family R&B xxx

— Ringo Starr (@ringostarrmusic) August 2, 2015
Meanwhile Sheridan Smith who played Cilla in the acclaimed TV drama said "I'm absolutely devastated top hear the tragic news about Cilla. She was the most remarkable woman, a true legend."
Cilla was a docker's daughter from Liverpool she started off working in a cloakroom of Liverpool's famous Cavern Club where the Beatles also played. She went on to become a massive singing star in the 60s and in 1964 sang the No.1 hit 'Anyone Who Had A Heart' which was the decade's biggest-selling pop song by a female artist.
The talented lady then went on to become a TV legend hosting massively popular shows such as 'Blind Date' and 'Surprise, Surprise'. She will be sorely missed.
Super Fans Crack The Agatha Christie Whodunnit Formula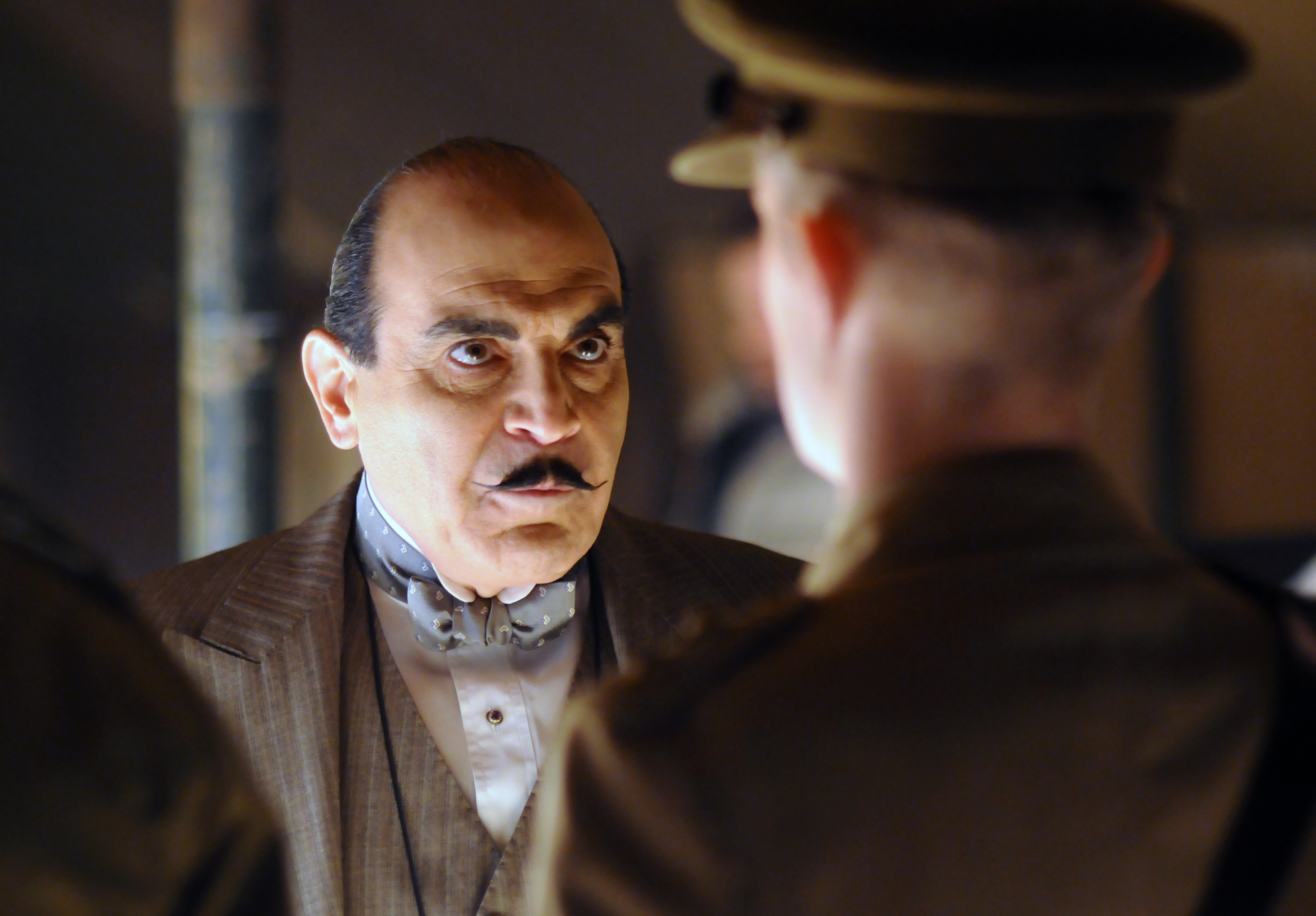 125 years since the famous author's birth, her most hardcore fans claim to have figured out Agatha Christie's greatest secret.
Apparently the novel's setting, how the transport used to arrive and how the unlucky victim dies are all vital in cracking the code and becoming your very own Hercule Poirot!
Well that puts our Cluedo skills to shame then!
Beyonce Splashes £200k on Sandals!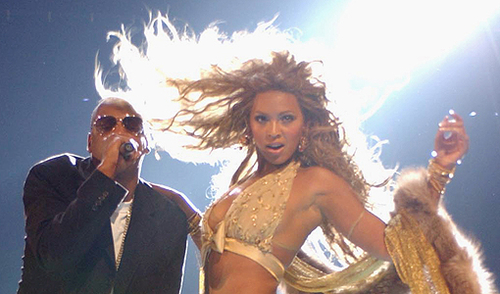 You know what they say, there's no business like shoe-buisness and Beyonce is going all out on the wardrobe for her next music video with a pair of diamond encrusted heels.
It's claimed the 'Crazy In Love' hitmaker has splashed a whopping £200,000 on a pair of House Of Borgezie Princess Constellation stilettos that sparkle with 1,200 precious stones.
While the bank-breaking number would make most of us shudder, Beyonce didn't stop her shopping spree there as she also splurged on a gem-studded gold belt costing another £55,000 - all without breaking a sweat!
The glittery creations are the work of British designer Christopher Michael Shellis and inspired by Paul Simon hit 'Diamonds On The Sole Of Her Shoes'.
Well, shoes ARE a girl's best friend right?
Announcing
A New Early Warning Pancreatic Cancer Test
A urine test could be all that's needed to detect pancreatic cancer in it's early stages and save hundreds of lives!
Scientists say a simple, non-invasive test with 90% accuracy which detects three proteins, could be used to distinguish between the cancer and another inflammatory condition which it's often confused with.
The inexpensive test could help with diagnosis, allowing much earlier treatment against the horrible disease.
Picky Eating Is Harmless But It Can Signal Deeper Woes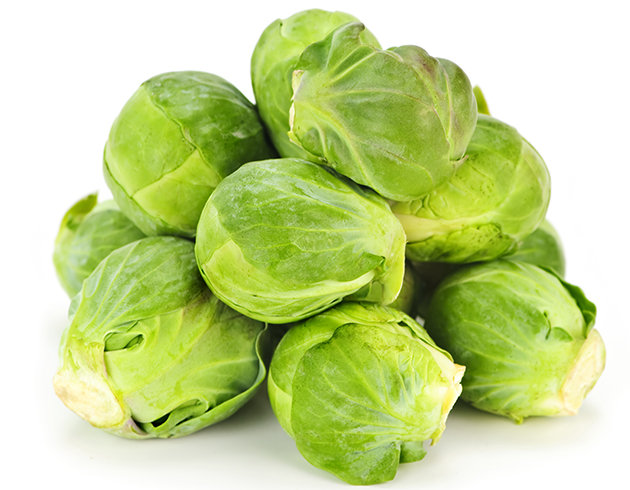 Fussy table manners are the bane of most parents lives. However, new research suggests that not eating your sprouts isn't actually worth getting in a tizz over.
Selective eating is very common in young children, many of whom would understandably rather scoff an ice cream than a wolf down their broccoli.
However, parents can now take comfort in the fact that this is rarely symptomatic of worse problems, except in a small portion of kids, for whom it may signal other emotional woes, such as anxiety.