There's A New 50 Shades Book Coming - And It's Out Sooner Than You Think!
11 October 2017, 11:27 | Updated: 11 October 2017, 11:36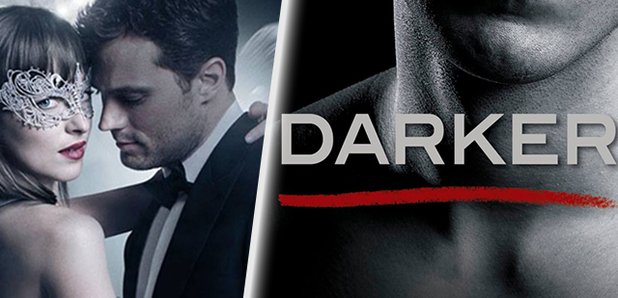 It's 50 Shades like you've NEVER experienced before!
If you're a fan of the 50 Shades franchise, then good news for you - E.L James has announced that another book is due to hit bookshelves - and the release date is VERY soon!
However, this latest title 'Darker: Fifty Shades Darker' has one BIG difference.
You're going to be experiencing everything from Christian Grey's point of view!
Instead of penning the works from Anastasia Steele's world for the fourth time, E.L James has flip-reversed things, suggesting that we are going to get to delve a lot deeper into the mind of the assertive Dominant.
The saucy author took to her social media pages to reveal the exciting news:

And, naturally, it sent fans into an absolute frenzy:
I can't wait!

— Dornan Updates PT (@jamiedornanpt) October 10, 2017
This is so damn exciting

— Giorgia | FSF (@msgiorgiap) October 10, 2017
This made my week!!!

— GuiltyPleasuresBkRev (@GultPlsureBkRev) October 10, 2017
The relationship between Christian Grey and Ana Steele took hold of our attention (rather assertively) back in 2011, when E.L James' debut erotic novel titled simply '50 Shades Of Grey' appeared on bookshelves. The obsession with this series snowballed rather rapidly from then on in, with the swift publication of two more sequels.

We've also been treated to two film adaptations, with a third due to hit the big screen next year.

In a recent statement, James said: "The inside of Christian Grey's head is a fascinating place to be. In Grey we got the first glimpse of what makes Christian tick, but in Darker we go deeper, into his most painful memories and the encounters that made him the damaged, demanding man Ana falls in love with. Writing this novel has been a journey of discovery, and I hope readers will find what I've learned as compelling as I did."

With the release date for UK and US confirmed as 28th November, we've not got long to wait.

Brace yourselves, this is going to be INTENSE!

WATCH: The New 50 Shades Freed Trailer: