The New 'Jumanji' Trailer Has Landed And It Looks Way Different To The Original
29 June 2017, 15:13 | Updated: 29 June 2017, 15:16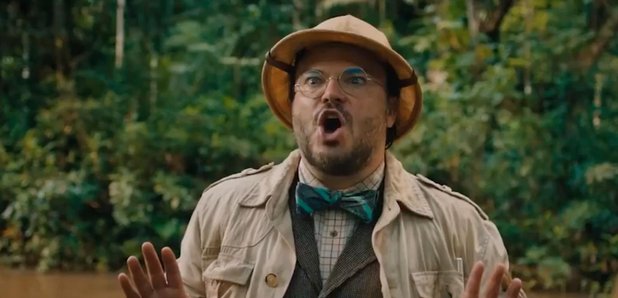 The classic tale has been given a bit of a revamp and it looks EPIC!
It's safe to say we're all very excited about the upcoming sequel to Jumanji, the hugely beloved 1995 adventure film starring the late, great Robin Williams. The original truly defined childhood for a generation!
The first Jumanji movie followed the exploits of Alan (Williams), who was transported into a magical world via a spooky board game. Released back into the real world 26 years later, he attempted to finish the game and reverse that damage it had wrought.
So far, details of this first sequel – not counting the loosely associated 2005 sci-fi kids' movie Zathura, which was based on a book by Jumanji novelist Chris Van Allusburg – have been scant. And we've been dying to know!
In April 2016 it was announced that Dwayne 'The Rock' Johnson would produce and star, with the former wrestler cast alongside Kevin Hart, Karen Gillan and Jack Black. Yep: the cast sounds absolutely brilliant.
Other than, though, we had no idea what it would be about!
Well, details have now emerged and it looks like the story has been given something of a modern update. It looks like a whole new generation is about the be enthralled by the world of Jumanji, a bizarre place where magical board games are the norm.
Or not! Because it's been announced that the new tale will centre around a VIDEO GAME.
It's been revealed that the upcoming Jumanji film will centre on as a "classic, '90s-era video game console. We reckon it's a fun take on the nostalgic element that makes us love the original film so much, while also bringing it right up to date.
Previously untitled, the upcoming sequel now also has a name: Jumanji: Welcome to the Jungle. So, dust off the original VHS and get ready for new movie when it's finally released on December 29!