Niall Horan Reveals Why He Quit Simon Cowell's Record Label
4 May 2017, 11:20 | Updated: 4 May 2017, 12:37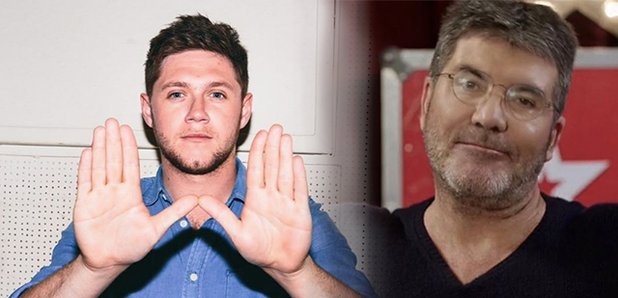 The former One Direction star has opened up about why he decided to leave Simon Cowell's record label when he set out on his solo career.
Since One Direction started their hiatus, Niall Horan has embarked on a solo career. However, rather than work with Simon Cowell's record label, like 1D, he decided to ditch SYCO and go his own way.
However, the This Town singer hopes he can maintain a good relationship with the music mogul.
When asked if Simon hates him now, Niall told The Sun newspaper: "I hope not, please don't hate me... I just felt like I wanted and needed a fresh start. It's a long time to be at a label I wanted to broaden my horizons and try something new... We both know that and when One Direction come back we'll still have albums left to do."
The 23-year-old singer starred in the chart-topping band alongside Harry Styles, Liam Payne and Louis Tomlinson, and while the group are currently are on a hiatus as the boys pursue their own solo projects, Niall is confident they'll eventually make more music together.
He shared: "It's been a year and a bit already. We don't want to put a time on it. But when that phone call does come, no matter whoever it comes from, we're back again.
"At the minute it's exactly where it was six months ago - we're doing our own thing.
"You know I'm going to probably end up touring [with his solo music], Harry will probably end up doing the same, probably Liam probably Louis, that's a year - time adds up."
Meanwhile, Niall suggested the band could reunite without one of the current four members, but insisted it's "not a conversation we've had".
Similarly, Niall is unsure whether the band might reunite with Zayn Malik, who quit the group in March 2015.
He said: "Again, a conversation we haven't had and I'm sure the fans would love it and it would be great but again I don't know."
Look, Robbie said he'd never join Take That again but we've still seen him reunite with the lads. Just saying...