Nicole Kidman Has FINALLY Explained Her Bizarre 'Seal' Clapping At The Oscars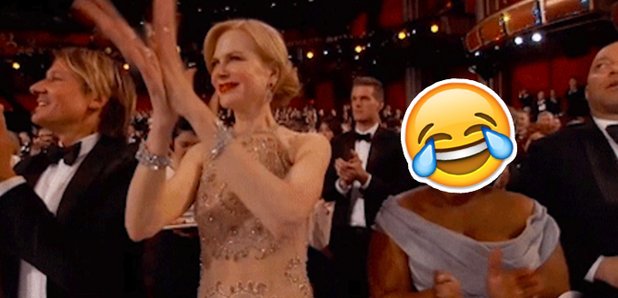 The weird moment was the talk of the Oscars and now it's finally been revealed why!
The Oscars was full of drama this year, not to mention the WRONG awarding of the Best Picture title - oops!
But the talk of the town the day after was also this bizarre clip of Nicola Kidman clapping like a seal...
Very strange! But now FINALLY Nicola has explained the reason for the oddball way she gave applause.
Speaking to an Australian radio station, the interviewer said "It's because of the rings you idiots, like that's why she's clapping like that - she doesn't want to damage the jewels!" Kyle said.
"Yes, yes! I'm so glad you clarified that because it was really awkward!" Nicole replied.
"I was like, 'Gosh, I really want to clap. "I don't want to not be clapping, which would be worse right? Why isn't Nicole clapping?"
Very true!
And Oscars bosses were probably pleased it distracted everyone from the awards gaffe for a little bit and it has given us a giggle!